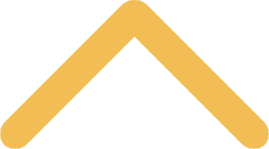 English Discipline Senior Portfolio
The English Discipline Portfolio (EDP) is designed so that the English discipline can assess its major. As part of that assessment measure, the English discipline requires all majors to submit a writing portfolio at the end of their St. Norbert College career.  
The Word Press English Major Portfolio
Your senior portfolio will be housed on your WordPress site that you created for English 305. While in English 305 you should create a tab on the site that reads Senior Portfolio. Within the tab you will create pages to store the required documents. Your separate pages should look like this:
Self-Evaluation Essay
List of English Courses Taken
Essays (total 10, one for each English class that you took at St. Norbert College).  
For the headers for each essay use the name of the course: i.e., English 150, English 305.
Your portfolio must contain 3 major components:
  A self evaluative, introductory essay
  A list of the English courses you've taken at St. Norbert College
  A sample essay (unrevised) or written assignment (for creative writing courses, choose 3-5 poems, a short story, or a creative essay) from each of 10 English courses.  This selection must include the research essay from ENGL 489.
1.  The Self-Evaluative Essay
Your senior portfolio will be housed on your WordPress site that you created for English 305.
Where did you begin this journey? 
What thinking and writing skills did you bring with you to St. Norbert College?
What challenges did you face as a first year English major?
What did you learn as an English major at St. Norbert College?  
Do you have a concrete understanding of what constitutes the literary canon and the history of literature in English? If so, how do you see that in your later work?
Can you identify, understand and use literary theories? 
What kinds of thinking and writing skills have you honed over the years?
What are your strengths as a thinker and writer?  As a student? 
What do you consider to be the most valuable aspects of your English major experience?
Did you participate in any extracurricular activities (such as Sigma Tau Delta, Graphos or the Literary Awards)?
Did you do anything that involved professional or academic development (undergraduate research, internships)?
Were there courses you found particularly inspiring or challenging?
Did you receive mentoring or advising that you found helpful along the way?
Are there any aspects of your training as an English major that you wish you could improve?
Is there anything that you feel you need to study or practice further? 
Are there gaps in your training that you think the English program can better address? 
How has your experience as an English major changed you?
Taking into account St. Norbert College's mission to educate you intellectually, spiritually and personally, has your experience as an English major contributed to these facets of your self development? If so, how so? 
Compose an essay that discusses your answers to these questions and introduces readers of your portfolio to your journey as an English major.  Your essay may be as formal or creative as you wish (just target the English faculty as your readers), but it should provide us with a vivid and concrete picture of your accomplishments as a writer and thinker.

These essays tend to be about 4-5 pages, double-spaced.
2.  List of English Courses at St. Norbert College
Provide a list of the English classes you've taken at St. Norbert College. (If you are a transfer student or have taken English classes at other institutions, please create a separate category to list those courses.)
For this list, provide the following information (arranged chronologically, from first year to senior-level courses):
 Course number and title
 Instructor
 List of writing assignments for the course
3.  Portfolio Essays
Select one essay or writing assignment from each of 10 St. Norbert College English courses to include in your portfolio.  (You must include the researched essay from English 489.) If you took more than 10 English courses, choose what you consider to be the 10 most representative course assignments of your history as an English major.  If you are a transfer student, you may include up to two essays from English courses from other institutions.
The written assignments or essays you include may range from personal/reflective essays, to critical essays, to research essays, to a short story or collection of 3-5 poems. 
Arrange your essays in the portfolio chronologically – follow the order established in your course list.  At the beginning of each essay or creative piece, if you can, include a brief description of the assignment that includes: class, instructor, date of assignment, and a 1-3 sentence overview of the assignment (purpose, audience, etc.)
Organization and Format of the English Portfolio
  Self-evaluative essay
  Chronological list of courses taken at the College
  Portfolio essays (also arranged chronologically)
Most potential employers or graduate schools will want to see your portfolio, and you can grant them access to your WordPress site; in fact, you will probably want to make your site public.  However, you may also want a more traditional hard-bound portfolio to bring to campus interviews.  In that spirit, we suggest that you also print a hard copy of your portfolio and bind it nicely at a copy center to keep for your own professional development, but this is not necessary. 
Due Date
Submit your electronic file to English via your WordPress site according to the directions given by the coordinator of the senior portfolio that year. You must turn in your senior portfolio via your WordPress site that created in English 305.