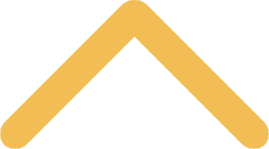 Model Student Résumé

Name
Email 
City, State, Zip Code
Phone Number
EDUCATION
St. Norbert College, De Pere, Wis., anticipated graduation May 2017
-Junior pursuing B.A. degree in English secondary education certification in
English/language arts; GPA: 4.0

HONORS AND AWARDS
Sigma Tau Delta (National English Honor Society) Study Abroad Scholarship, 2015
Best Essay on the Common Reader
Sigma Tau Delta National Convention 2005, Kansas City, Mo.
St. Norbert College "Nubbie" Award for Leadership and Service, Spring 2004 and 2005
National Italian American Foundation "Gift of Discovery Tour" scholarship, June 2004
Phi Delta Kappa Scholarship for future teachers, spring 2016
St. Norbert Trustee Scholarship for Academic Achievement, spring 2016
Membership in National Residence Hall Honorary, spring 2015
Recognizes top 1 percent of leaders on college campuses
State Champion Trophy for Special Occasion Speaking and Original Oratory
Wisconsin Forensics Coaches' Association Tournament 2010-2014
PRESENTATIONS AND CONFERENCES
Yearbook is My Life: An Editors' Roundtable, National Scholastic Press Association/Journalism Educators of America Fall 2015 National Convention, Chicago, Ill.
Jamaica Kincaid's "Lucy" and the Journey Towards a Genderist Self
Sigma Tau Delta National Convention 2015, Kansas City, Mo.
Part of a panel presentation on Caribbean women's fiction
WORK EXPERIENCE
Intern, Sigma Tau Delta English Honor Society, St. Norbert College, De Pere, Wis. (present)
Assist English Department in sorting, filing, reviewing, and selecting of literary works for publication in The Sigma Tau Delta Review
Resident assistant, St. Norbert College (Aug. 2015-present)
Create educational programs for college-age residents
Coordinate service events
Uphold and enforce college policy, maintain safety in residence halls
Counselor/instructor, Herff Jones Chicagoland Yearbook Experience (Summer 2014 and 2015)
Assisted Herff Jones Yearbook representatives with set-up and organization of a five-day summer camp for high school yearbook students
Served campers as counselor and resident assistant
Taught classes in yearbook design and editorial leadership
Substitute Teacher's Assistant, Sheboygan Area School District (Dec. 2012-present)
Substituted for an elementary school librarian
Assisted students with locating and borrowing books
Page, St. Norbert College Library, De Pere, Wis. (Aug. 2014-May 2015)
Assisted students with locating and borrowing library materials
Worked with computer, printer, copier, microfilm and internet databases
Organized and maintained bookshelves
LEADERSHIP/ SERVICE/ ORGANIZATIONAL INVOLVEMENT
Survivorship chair, SNC Colleges Against Cancer (Oct. 2015-present)
Collaborate with other Colleges Against Cancer members and local American Cancer Society office to create cancer awareness and prevention programs across campus.
Executive assistant, National Residence Hall Honorary (Aug. 2015-present)
Responsible for recording minutes at weekly meetings.
Communicate with campus leadership to inform community about group events.
Catechist, Generations of Faith, Old St. Joseph's Parish, De Pere, Wis. (Sept. 2015-present)
Collaborated with other college students to create and present monthly catechism lessons to middle school students.
President Hall Council, 3M Residence Hall, St. Norbert College (Jan.-May 2015)
Organized monthly activities for residents, such as a patio party and ice cream social.
Worked with other council members to produce the most successful hall council organization on campus.