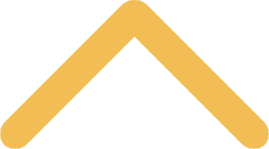 Sigma Tau Delta: The International English Honor Society
Sigma Tau Delta's central purpose is to confer distinction upon students of the English language and literature in undergraduate, graduate and professional studies. Sigma Tau Delta also recognizes the accomplishments of professional writers who have contributed to the fields of language and literature.
One of the largest members of the Association of College Honor Societies, Sigma Tau Delta has more than 740 active chapters and more than 1,000 faculty sponsors, and inducts approximately 8,500 members annually. Visit the national Sigma Tau Delta website.
We are the Alpha Tau chapter at St. Norbert College. Our members have the opportunity to be recognized for their outstanding achievements, enrich their education and advance their careers.
Why Join?
Sigma Tau Delta is the premier English honorary society. The St. Norbert Alpha Tau chapter is vibrant, with students attending the national Sigma Tau Delta convention annually to present their research, meet to discuss book ideas and have meals with faculty. St. Norbert has long been involved with Sigma Tau Delta, having housed their publications, The Sigma Tau Delta Review and The Rectangle. Our students have a stellar record of getting their critical and creative work accepted into these national journals. Several have also won awards at the national convention. See a list of previous Sigma Tau Delta award winners.
Each year, members also get a chance to meet with the English faculty to discuss upcoming classes. Our annual induction ceremony offers an opportunity to learn even more about Sigma Tau Delta and the advantages of membership.
How to Join
To join our Alpha Tau chapter of Sigma Tau Delta:
You must be an English major or minor.
You must have completed three English classes at St. Norbert College.
You must have a 3.0 or better in those English classes.
You must have a 3.0 or better GPA overall.
Sigma Tau Delta Convention
Every year, a number of English students attend and/or present papers at the annual Sigma Tau Delta Undergraduate Convention. It's a fantastic way to meet English majors from around the country and globe, and an opportunity to learn how to present your work in front of an audience. Learn more about the convention.