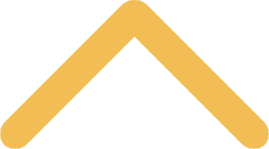 Themed Course Descriptions
ENGL 289: Special Topics – Tolkien's World
Tolkien's World considers not only the author's most famous and influential works of fiction ("The Hobbit," "The Lord of the Rings," "The Silmarillion"), but also his significance as a scholar and that of the works of literature that most influenced him (for instance, "Beowulf," "Sir Gawain and the Green Knight," "The Mabinogi, Kalevala"). The course will address issues of world-building and fiction composition as well as the timeless concerns that Tolkien's work raises: our struggle with mortality and spirituality amidst our need for compassion, composure, courage and friendship. Students need not have read Tolkien, but should be prepared for a good deal of reading. Assignments include a journal and two projects with options for critical or creative pursuits.
ENGL 489: Advanced Seminar in English Literary Studies – James Joyce's "Ulysses"
It's a novel about nothing…a novel about everything…obscene…religious…boring…hilarious. Banned for obscenity when first written (it's not obscene), called unreadable (it's actually very readable), praised as the greatest novel of the 20th century, James Joyce's "Ulysses" is the book against which all other modern novels are measured. By its very nature, it's a communal book; it's about a struggle for community, and it needs to be read in community; it's difficult to make it through the book without the help of fellow readers. In the class, then, we help each other travel through this difficult but entertaining and moving Irish odyssey.
ENGL 489: Advanced Seminar in English Literary Studies – Renaissance Lyric Poetry
This course introduces the challenging, sensual and bizarre poetry of the English Renaissance. We ask why this tradition is preoccupied with religious, emotional and physical attraction, and how its poets use erotic language to explore the relationships between humans, their society and their God. Students learn the conventions of the lyric genre and be introduced to the basics of researching and writing in literary studies through several writing assignments. This course covers a wide range of authors, including works by Wyatt, Surrey, Sidney, Spenser, Shakespeare, Donne, Wroth, Jonson, Lanyer, Herbert, Milton, and Marvell.