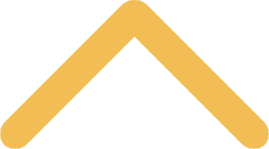 Environmental Science Major Requirements
(60 credits)
Required Courses
(40 credits)
BIOL 120 General Biology 1
BIOL 121 General Biology 2
BIOL 228 Ecology (fall)
GEOL 105 Geology or GEOL 107 Environmental Geology 
GEOL 225 Hydrogeology (alternate years)
CHEM 105 General Chemistry 1 (fall)
CHEM 107 General Chemistry 2 (spring)
CHEM 220 Organic Chemistry (fall)
CHEM 302 Environmental Chemistry
SSCI 224 Basic Statistics or MATH 221 Statistics in the Sciences (spring)
Electives (20 credits from the following list; must include one from BIOL and one from GEOL)
BIOL 201 Botany
BIOL 244 Genetics
BIOL 338 Limnology (fall, alternate years)
BIOL 350 Microbiology 
BIOL 368 Parasitology 
BIOL 390 Ichthyology
BIOL 489 Special Topics
GEOL 250 Geomorphology (alternate years)
GEOL 350 Glacial and Quaternary Geology
POLI 348 Environmental Politics (fall, alternate years)
POLI 349 Global Environmental Politics 
Note: students may only receive credit for POLI 348 or POLI 349, not both.

It is strongly recommended that all ENVS majors take GEOL 230 GIS for Geosciences.

Students considering graduate school are encouraged to take advanced courses in mathematics (MATH 131 Calculus and Analytic Geometry 1) and chemistry (CHEM 222 Organic Chemistry: Intermediate).
In consultation with the environmental science faculty, students planning to attend graduate school are also encouraged to take additional courses in the sciences and participate in experiences such as internships, directed research and field courses.