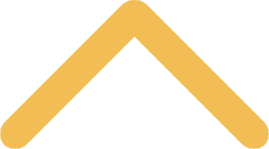 Faculty Emeriti
In our ongoing effort to establish a more consistent pattern of meeting and interacting with faculty emeriti, emeriti are invited back to campus for any of our faculty development program and events, and several other annual events. Invitations to these events are sent to faculty emeriti via email, postal mail or announced in our newsletter.

The Office of Faculty Development (OFD) is charged with recognizing those newly awarded the rank of Professor Emeriti. This is accomplished during the Dean's Faculty Awards Reception in the spring and continues with a congratulatory/thank you dinner for new Emeriti and their guests.The OFD is responsible for encouraging a continuing productive relationship between emeriti and the college. Please contact the Office of Faculty Development with any questions, concerns or suggestions of how we can serve our emeriti professors.

Faculty Emeriti Luncheon
The OFD sponsors a luncheon each semester, which also allows emeriti to keep in contact with each other – as well as with the SNC community. Any agenda set for these lunches is determined by the faculty emeriti.

Commencement Ceremonies
Emeriti are invited to participate in St. Norbert College Commencement ceremonies. Details are distributed to all emeriti through the office of the dean and the office of faculty development as the date approaches.
Dean's Faculty Awards Reception and Faculty Farewell Dinners
Faculty Development, in collaboration with the president and vice president for academic affairs, hosts an awards reception and farewell dinner for retiring faculty and their guests. At the awards reception, the college community recognizes retiring faculty members for their years of dedicated service and presents gifts of appreciation. The farewell dinner further honors their contributions.

President's Faculty/Staff Dinner
Each fall faculty emeriti are invited back to campus to take part in the annual president's faculty/staff dinner. At this event, the college community gears up for the new academic year and honors all faculty and staff for their years of dedicated service to the college.

In addition to these events, other offices on campus have become aware of the importance of keeping our emeriti "in the loop," and so emeriti are included in announcements for other events that might interest them.