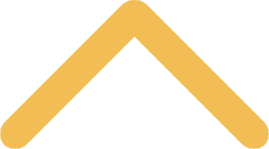 Faculty Development Fund
The Faculty Development Fund (FDF) is designed to help faculty defray the cost of professional growth activities and projects.

All full- and part-time faculty are eligible to apply for monies from the FDF. Part-time faculty receive prorated allotments based on the number of undergraduate courses they teach per year. Proposals are judged on the basis of their potential for enhancing the applicants' professional growth.

The elected members of the faculty development committee review applications. The director of faculty development manages the fund and administers the awards, but does not judge the proposals.
 
Typically, monies for the fund come from the Faculty Endowment Fund (i.e. 1/3 of the annual interest). Any part of the annual allotment not used during the academic year is returned to the Faculty Endowment Fund at the end of the fiscal year. If in any given year the allotment should prove insufficient to meet faculty needs, additional monies may be transferred from the endowment fund to the FDF in accordance with existing college policy.

The director and members of the faculty development committee carefully monitor the disbursement of FDF monies and modify the procedures and guidelines in accordance with changing faculty needs and expectations. Faculty input is central to FDC deliberations on the FDF, as committee members work to be just and prudent stewards of this fund.