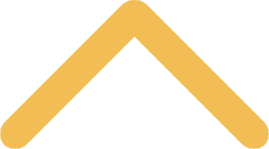 Faculty Resources
Faculty Development Resource Center
The Faculty Development Resource Center (Boyle Hall, room 320) serves several functions:
Access to a wide variety of professional materials including nearly 1,800 full-length works treating a wide variety of pedagogical, curricular and professional matters catalogued and cross-referenced by author, title and subject for easy access
Serves as a reading room for faculty wishing to take advantage of the center's collection of texts, bound articles, and journals
Carries subscriptions to several newspapers, source books and newsletters, including: Catholic Education, The Journal of Higher Education, Liberal Education, The Teaching Professor, Diverse Issues in Higher Education, New Directions for Teaching and Learning, New Directions for Higher Education, Women in Higher Education and The Journal of Faculty Development
Serves as a viewing room for those who wish to preview videos and DVDs
Exists as area for the office manager of faculty development and research assistants    
Houses copies of successful in-house grant applications (e.g., Faculty Development Fund, Summer Grants Program, Fund for Pedagogical Development and Student-Faculty Development Endowment Fund), sabbatical proposals, first-year review essays, promotion essays, and videotapes of the faculty development conferences.
Individual Counseling
One of the director's primary functions is to offer individual consultation to colleagues seeking advice and information on professional, curricular, instructional and personal concerns. All individual consultation is done on a voluntary and confidential basis. To arrange individual counseling, please contact Laurie MacDiarmid.