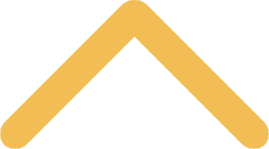 "Fashion This" Series
Fast fashion depends on cheap prices, sweatshops, child labor and overconsumption. It pollutes water supplies, generates massive amounts waste and is unsustainable. While most of us want to be thoughtful, intentional consumers, the scale of the problem can be overwhelming.

"Fashion This" is a series of exhibitions and events that shine a light on harmful fast fashion practices while also proposing practical, small-scale solutions for anyone who wants a fashionable closet that doesn't depend on waste and exploitation. All of the events take place at either St. Norbert College or Silver Lake College.
Date and Time

Exhibitions and Events

Aug. 29-Sept. 23, 2016

Bush Art Center
St. Norbert College 

Art Exhibition:
Shelter and Clothing 

Aug. 29-Sept. 23, 2016

Bush Art Center
St. Norbert College 

Art Exhibition:
And Where She Ends She Doth Anew Begin: the 1000 T-shirt Project

Aug. 29-Sept. 23, 2016

Bush Art Center
St. Norbert College 

Exhibition:
Clothing Swap Pile

Sept. 26-Oct. 28, 2016

Donald Taylor Gallery
Silver Lake College 

Art Exhibition:
Katie Ries: WERKBOOTS

Oct. 8, 2016
9 a.m.-12 p.m. 

Donald Taylor Gallery
Silver Lake College 
Clothing Swap
Oct. 6, 2016
8-10:15 a.m.

Donald Taylor Gallery
Silver Lake College 
Boot Mock-ups Werkshop

Sept. 8, 2016
4 p.m.

Bush Art Center Lecture Hall
St. Norbert College  

 

The True Cost Film Screening and Discussion
Sept. 12-16, 2016
11 a.m.-1 p.m. 
Mend-It Clinics
Sept. 17, 2016
Time TBD

Bush Art Center
St. Norbert College 

Lecture by April Beiswenger:
Fashion This: Sustainable Clothing and You 

Sept. 17, 2016
10 a.m.-2 p.m.

Bush Art Center Critique Room
St. Norbert College 
SNC Day Boot Workshop

Sept. 30, 2016
7 p.m.

Walter Theater
St. Norbert College  

Knights on the Catwalk: Fashion Show

Oct. 13, 2016
4:30 p.m.

St. Norbert College

Ethical Consumption Panel featuring St. Norbert College faculty

Shan Bryan-Hanson, director and curator of the art galleries and collections
Katie Ries, assistant professor of art
April Beiswenger, associate professor of theatre and scenographer