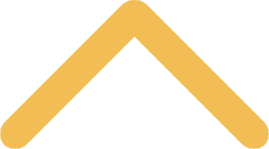 Fellowships and Scholarships
There are a number of fellowships and scholarships available to St. Norbert College students. These merit-based financial awards have specific application criteria and varying award amounts.


Davies-Jackson Scholarship
The Davies-Jackson Scholarship presents a unique opportunity for students with exceptional academic records, who are among the first in their families to graduate college, to participate in a course of study at St. John's College at the University of Cambridge. After two years of study, candidates are awarded a Cambridge B.A. degree, known as the Cantab degree, which is often viewed as the equivalent of a masters degree in the U.S. Scholarship recipients will have the opportunity to immerse themselves in the rich educational environment of St. John's, which was founded in the 16th century, by reading in one of the following subjects: Archaeology and Anthropology, Classics, Economics, English, Geography, History, History of Art, Modern and Medieval Languages, Music, Philosophy, or Social and Political Sciences.
Fulbright Program
950 research, teaching assistantship, and internship grants offered annually for a year or more abroad; competitiveness depends on the country to which you apply. Recipients usually plan their own program of study.
Gates Cambridge Scholarship
Approximately 100 new Gates Scholars are elected each year. Covers up to four years of tuition plus stipend for students working towards an advanced degree or second bachelor's degree at the University of Cambridge.
Goldwater Scholarship
The Scholarship is awarded to about 300 college sophomores and juniors nationwide a maximum of $7500 per academic year (for their senior year, or junior and senior years). The scholarship is awarded based on merit, the actual amount given is based on financial need. Undergraduate study aimed at a career in science, math, or engineering.
Jack Kent Cooke Scholarship
The Foundation selects approximately 50 college seniors and recent graduates each year and awards up to $50,000 per year to each selected Scholar for up to six years. Graduating Seniors, Recent Grads (within the last five years) - Applicants must be planning to pursue their first graduate degree in the fall of 2009 - GPA of 3.5 or higher required - All Majors - All applicants for the Cooke Scholarship must be nominated by their university. Graduate study for individuals who demonstrate overall excellence and unmet financial need. Note: In August 2009, the Jack Kent Cooke Foundation announced that, going forward, they will award new graduate scholarships only to students who have received an undergraduate scholarship from the Foundation. The Foundation offers two types of undergraduate scholarships: an undergraduate transfer scholarship is for exceptional students with financial need transferring from a two-year college to a four-year college and a college scholarship for students graduating from the Foundation's Young Scholars Program. These students have all come through rigorous selections processes and the Foundation seeks to further advance their educational endeavors as they pursue graduate study. All of our undergraduate scholarship recipients are, therefore, eligible to apply for a one-time award of up to $50,000 to support their graduate or professional studies.
Madison Fellowship
Approximately 53 two year tuition plus $12,000 stipend for graduate study leading to an MA in either American history or political science, or MAT (Master of Arts Teaching). Fellowship also fund summer institute at Georgetown University.
Marshall Scholarship
Up to 40 awards for two years study in any British university. Marshall Scholarships provide students with two fully-funded years of study, with a possible third-year extension, at any university in the United Kingdom and applicable to any field of study.
National Security Education Program (NSEP/Boren)
70 one or two year grants of $10,000 for study of language or culture in a world region critical to US security. Recipients are responsible for fulfilling a service requirement by seeking employment with federal national security agencies.

Rhodes Scholarship
Each year, 32 U. S. citizens are among more than 80 Rhodes Scholars worldwide who take up degree courses at Oxford University.

Thomas R. Pickering Graduate Foreign Affairs Fellowship
The Thomas R. Pickering Graduate Foreign Affairs Fellowship is funded by the U.S. Department of State and administered by the Woodrow Wilson National Fellowship Foundation. This scholarship serves to attract outstanding students who enroll in two-year master's degree programs in public policy, international affairs, public administration or academic fields such as business, economics, political science, sociology, or foreign languages, who represent all ethnic, racial and social backgrounds and who have an interest in pursing a career with the Foreign Service in the US State Department. Women, members of minority groups historically underrepresented in the Foreign Service, and students with financial need are encouraged to apply. The fellowship award includes tuition, room, board and mandatory fees for the first and second year of graduate study, with reimbursement for books and travel. Successful candidates are obligated to a minimum of three years of service in an appointment as a Foreign Service Officer.

Truman Scholarship
Approximately 60-65 U.S. college juniors each year on the basis of four criteria: service on campus and in the community, commitment to a career in public service (government, uniformed services, research, education, or public interest/advocacy organizations), communication ability and aptitude to be a "change agent," and academic talent that would assure acceptance to a first-rate graduate school. More broadly, Truman Scholars possess intellect, leadership skills, and passion that would make them a likely force for the public good in any field. Graduate study leading to a career in government, education, the nonprofit sector, or the public interest/advocacy sector with the aim of improving the conditions of society

Udall Scholarship
In 2010, the Foundation expects to award 80 scholarships and 50 honorable mentions on the basis of merit to sophomore and junior level college students. Scholarships are offered in any of three categories: Undergraduate study leading to a career related to the environment, Native American health care, or tribal public policy.