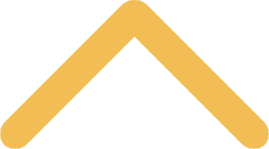 Ronald E. McNair Postbaccalaureate Achievement Program
The McNair Achievement Program is a federally funded United States Department of Education TRIO program. The McNair program is designed to encourage students often underrepresented in graduate programs to pursue doctoral degrees.
The McNair Achievement Program prepares students for graduate school who meet federal income guidelines and whose parents have not earned an undergraduate degree; or for students from groups underrepresented in graduate education: African American, Native American, and Hispanic. The purpose of the program is to provide enriching experiences that prepare eligible students for doctoral study.
One of the most exciting aspects of the McNair Achievement Program is the opportunity for undergraduate students to participate in summer research experiences. Students team up with faculty mentors who have similar academic interests to develop their research plan. Upon completion of the research, McNair scholars will present their research to faculty, staff, and peers at the McNair Symposium, and/or other conferences.
Additionally, McNair scholars receive guidance in learning about the opportunities associated with graduate study, complete GRE preparation courses, and visit graduate schools that offer programs in their area of interest.
Eligibility
Students who qualify for McNair must be enrolled in a degree-granting program at an eligible institution (St. Norbert included)
Two-thirds of the participants must be low-income, potential first-generation college students. The remaining participants may be from groups that are underrepresented in graduate education.
Website
Ronald E. McNair Postbaccalaureate Achievement Program
Campus Contact
Raquel Cowell
920-403-3228
raquel.cowell@snc.edu