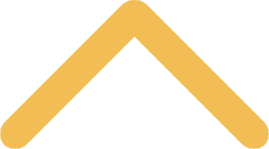 The St. Norbert Advantage
With our typical financial aid package and four-year graduation guarantee, you'll find the average debt of our graduates comparable to that of public university graduates – even lower in some cases. You'll also discover that an investment in a St. Norbert education brings you much more than a degree. It will shape your life by offering transforming, value-added experiences, and then career opportunities that allow you to make a difference in your field of choice. 

4-Year Graduation Guarantee – hold your degree in hand one to two years ahead of your peers who chose to go elsewhere. In fact, 12 percent of our students finish in just 3½ years!

Earlier Entry to the Workforce or Graduate School – get a head start earning a salary or use your St. Norbert experience as a ticket to an advanced degree. Our faculty can even help you gain an assistantship that pays for your graduate school education.

13-to-1 Student-to-Faculty Ratio – that translates into small class sizes for you, and personal attention from professors – not graduate assistants.

Undergraduate Research Opportunities – learn how to dig deeper, work alongside your professors, and present your findings at national conferences or other professional and academic settings.

Internships – experience your major in the real world. Many of our internships are paid and qualify for academic credit. Some even turn into full-time professional positions after graduation.

Study Abroad – experience other cultures and educational settings while expanding your worldview. More than 30 percent of our students do it – and still graduate in four years!

Service and Leadership – work with, serve and learn to lead others. A commitment to these Norbertine values will stay with you for life. 

Alumni Connections – you'll find that St. Norbert grads love helping other grads. In fact, many alumni come to our Career and Professional Development office first when hiring. 

College Reputation – being a Top-10 Catholic national liberal arts college means something – to you and to the world. The prestige and value of a St. Norbert College degree will stay with you for a lifetime.