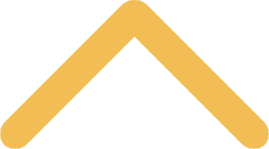 Apply for Financial Aid
You have a lot of sources of financial aid available to you, and we're here to help you discover them. Start by submitting the FAFSA: 

Fill out a FAFSA
Your Free Application for Federal Student Aid (FAFSA) application provides information to the federal government that is used to determine your family's expected contribution. It then gives us the data we need to build a financial aid package that best fits your need.

Completing the FAFSA is fairly easy. Simply go to fafsa.gov and complete the application anytime after Oct. 1. The user-friendly application walks you through the process step-by-step and tells you just what information is needed. If you hit a roadblock, our financial aid staff is always available and happy to assist you.

You'll be asked for your FSA ID, which is needed to "sign" your FAFSA online. You can get your FSA ID online and it can be used each year, so keep it in a safe place.




File Sooner Rather Than Later
Our priority date for submitting the FAFSA is Jan. 1. Please be aware that some aid that has limited quantities may not be available after that time. We begin releasing financial aid offers for new students in mid-December and continuing students in April. Be sure to list St. Norbert as one of your schools of choice on the FAFSA. The school code for St. Norbert is 003892.

Remember, the FAFSA is a FREE application. Even if you don't think you'll qualify for need-based aid, we encourage you to apply.



 
International Funding 
International students may apply for financial funding by submitting the Application for International Student Funding. 


Notification of Financial Aid Offer
The federal government uses the information you provide on the FAFSA to determine your Expected Family Contribution (EFC), and it will be the same no matter which college you attend. We look individually at your family's government-defined EFC to determine your level of need for the given academic year and put together a financial aid package specifically for you.

Financial need is the difference between the total cost of attendance (tuition, books, room and board, transportation allowance and other fees) and your EFC.

We begin sending out aid packages for the coming academic year in mid-December for incoming students and in April for continuing students. You'll have the opportunity to accept or decline your financial aid offer after you read the terms and conditions.


Request for Consideration Due to Special Circumstances
When you completed the Free Application for Federal Student Aid (FAFSA), you provided us your financial situation at the time you completed the form. We know that sometimes there are special circumstances that are not reflected on the FAFSA. When appropriate and sufficient documentation is provided, it may be possible to take these circumstances into account through a process called Professional Judgment (PJ). Requests for special circumstances are handled on an individual basis at St. Norbert College. Please contact the office of financial aid for more information.


We're Here to Help 
Our experienced financial aid staff is here to help you make the best decision for your individual situation. Should you need assistance, please feel free to contact us at financialaid@snc.edu or 888-786-6721.