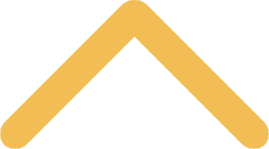 Your Financial Aid Award
We know you're probably eager to view your award, so here's some information you need to know to access your award and that you should find helpful in understanding it. And remember, we are always happy to help you throughout this process and will answer any questions you might have.
How Your Award Was Determined 
Your award was determined by the results of your Free Application for Federal Student Aid (FAFSA). Your FAFSA information established your need for financial assistance from federal, state and St. Norbert funding.
Learn about the types of aid that you've been awarded.
Terms and Conditions of Your Financial Aid Award
It's important that you understand the terms and conditions that went into establishing your financial aid award. You'll benefit from reading the terms and conditions each year. Not only will you know of changes from one year to the next, but reading it empowers you to make the best decisions with regard to your award.
Accessing Your Award
Your financial aid award is available online through KnightLine. KnightLine is the secure student portal where you'll accomplish a number of tasks throughout your St. Norbert experience, including viewing your financial aid award. To log in, visit KnightLine using your 6-letter SNC Network login. If you have not previously activated your SNC Network account, go to snc.edu/pw and click "Activate new account" using your SNC Student ID number. If you don't have this information, please contact the admission office at 800-236-4878 or admit@snc.edu.
When you get to KnightLine, select Campus Login and log in using your SNC Network login. Once you've logged in, select Financial Aid.
Other Helpful Information
After reviewing your award, you may find this cost information helpful in determining your out-of-pocket costs to attend St. Norbert College.
We also offer additional financing options that you may want to explore.
Questions?
Know that our knowledgeable, helpful staff is available to guide you through any step of the financial aid process. Our contact information is below and we invite you to get in touch with us. We want to help you make the decisions that are best for you.
Office of Financial Aid
Phone: 920-403-3071
Toll-free: 888-786-6721
Fax: 920-403-3062
Email: financialaid@snc.edu