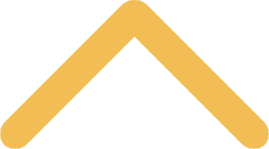 CARES Act Emergency Grant Funding for Students
St. Norbert College received federal emergency aid from the United States government through the Coronavirus Aid, Relief and Economic Security (CARES) Act to help SNC students struggling with expenses related to the campus closure due to the COVID-19 pandemic. 

Below is a series of frequently asked questions about the funding:

What is it?
Under the CARES Act, colleges and universities are receiving emergency aid from the United States government. Half of the aid received by each institution must be granted to students to help them offset expenses related to campus closures due to the COVID-19 pandemic. Institutions will be responsible for reporting back to the government how grants were distributed.

Who is eligible for CARES Act funding?
CARES Act funding may only be distributed to SNC students who were enrolled during the Spring 2020 semester, are eligible to file a Free Application for Federal Student Aid (FAFSA) and who have eligibility to participate in Title IV aid programs. This excludes international students and DACA students. It also excludes those who are not currently eligible for aid based on not meeting Satisfactory Academic Progress (SAP) standards.

We are disappointed that this excludes international and DACA students. If you are an international or DACA student who is experiencing financial hardship, please contact the office of financial aid. We are working to assist you in other ways.

How do I apply?
Students who are eligible for CARES Act funding may submit the application for CARES Act Emergency Grant Funding, explaining how they have been financially impacted by the campus disruption due to the pandemic and their associated costs.

What is the application deadline?
All applications submitted by May 15, 2020, will be considered. Funding is limited with priority given to students with greatest financial need.

Applications received after this date will be considered on a rolling basis if funds are available. Because funding is limited, you are strongly encouraged to apply by May 15, 2020. This is a one-time emergency grant, so please only apply once.

What expenses are eligible to be covered?
CARES Act funds only can be used to cover expenses related to the disruption of campus operations due to COVID-19. Examples include:

Books and supplies for online courses
Technology needs for online course delivery (Internet, data plan, etc.)
Unexpected medical expenses
Expenses related to moving home or for storage
Child care
Shelter needs since leaving campus
Food
What expenses are not eligible?


Tuition and lost wages are not considered eligible expenses. However, a student may have eligible expenses (examples included above) they are unable to cover due to lost wages based on the campus disruption. In these cases, students are encouraged to apply for assistance in covering eligible expenses.



How will CARES Act funding be distributed?


Funds will be paid via direct deposit (if already set up), otherwise via a mailed check.



How will students be notified if they are approved for funding?


Students will be sent an email notifying them if they are approved for funding, as well as the approved funding amount within two weeks of the application deadline.



Will receiving these funds result in a re-evaluation of student financial aid awards?


No, these funds will not impact cost of attendance or EFC calculations.



When will I receive funding, if approved?


Once you have been notified that funds have been approved, we anticipate that it may take up to 3 weeks before funds would be issued.



Is the CARES Act funding considered taxable income?


No. The Internal Revenue Service (IRS) has confirmed that these emergency funds will not count as taxable income and will be qualified as disaster-relief funds under Section 139 of the Internal Revenue Code. 

If you have additional questions, please contact the office of financial aid at financialaid@snc.edu or 920-403-3071.