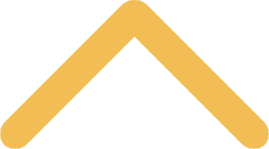 Types of Aid for Current Students
Aid comes in the form of grants, scholarships, loans and student employment. Any combination of these might make up your financial aid package, so it's important for you to know what they are.
Grants
Grants are funds that don't have to be repaid. In most cases, you must demonstrate financial need to receive a grant. Grant eligibility is determined by information provided on your FAFSA and can be funded by federal and state governments, as well as St. Norbert College.
Scholarships
Scholarships are based on academic achievement. Because they're merit-based, they're available to every student who qualifies for them — regardless of financial need. The academic merit scholarships offered by St. Norbert range from $9,000 to $21,000 per year.
St. Norbert College scholarships are disbursed over eight semesters, and you need to have full-time status and achieve a specified grade point average. 
Scholarships from sources outside of the college help support your educational expenses.
Loans
An educational loan is a form of financial aid that must be repaid, with interest. Educational loans come in three major categories: Federal student loans (i.e. Direct and Perkins loans), Federal Parent PLUS loans, and private student loans (offered though a private lender). 
Federal student loans are often the most affordable loans available to students, with fixed interest rates and deferred principal and interest payments until after graduation. There are other financing options (payment plans, Federal Parent PLUS loans and private educational loans) you can also consider.

Student Employment
Various departments on campus offer employment opportunities to SNC students during the academic year and throughout the summer.

Federal work-study: A federal program administered by the office of financial aid, work-study funds allow you to secure a job on campus and are based on need. The dollar amount indicated in your financial aid offer is the estimated amount you'll be able to earn on campus during the academic year. 

SNC student employment: We also offer employment opportunities funded by St. Norbert College that aren't based on need.

Wages for SNC student employment and federal work-study are paid bi-weekly based upon hours worked and can be credited to your bill if you complete a Student Payroll Authorization form with the Bursar Office, or can be directly deposited into a bank account if you complete a Direct Deposit Authorization form with the Payroll Office.