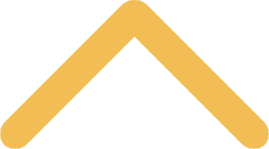 Frequently Asked Questions
How do I submit documents?
You can  upload your documents securely at snc.edu/go/upload, fax them to 920-403-3062, or mail to

Attn: Financial Aid
St. Norbert College
100 Grant St.
De Pere, WI 54115
Financial aid forms can be completed electronically using Docusign by clicking the links to the document directly from your Knightline - Financial Aid Dashboard. Please
see the
fo
rms page
on our website along with a video tutorial. 


What is Proxy?

Proxy access allows St. Norbert College students to grant a parent, guardian or anyone else who the student would like, to authorize access to their St. Norbert College confidential records (e.g. bursar billing statement, financial aid awards, grades, etc.). A proxy is only allowed access to the specific pages the student grants access to. 
A passphrase is required in order to allow a proxy to have verbal conversations with anyone at St. Norbert College for which records you have granted access. Essentially, this is a password to verify the identity of the proxy. 
Please view snc.edu/go/proxy for more information and set up.

When does Proxy go into effect?
For prospective students, information can be shared with parents listed on the FAFSA application through a verification process. Once a student is enrolled, they become a current student at which point proxy access is required if a student wants to give proxy access to confidential information. This is due to the Family Education Rights and Privacy Act (FERPA)

Am I required to accept the direct federal loans?
No, it is not required to accept the Federal Direct Loan(s) in offered status. If you plan on borrowing at all we do recommend accepting these loans first, before applying for any private educational student loans or Parent PLUS loans. 

Is there additional paperwork after accepting my federal loans?
Yes, there are three loan requirements you must complete if you accept your Federal Direct subsidized or unsubsidized loan. An Annual Student Loan Acknowledgement session is required of all borrowers each year they accept a new federal student loan. Entrance Counseling and Master Promissory Note also are required for first-time borrowers. All three requirements can be completed online at studentaid.gov. 

I declined my federal loan(s) but changed my mind. Can I still accept that aid?
Yes, please email financialaid@snc.edu to accept federal loans previously declined. You are still eligible to take these loans up to your maximum federal loan limit for the academic year, as long as they are accepted prior to the last week of the academic year.

How is federal work study part of my financial aid package?
Federal work study that is on your award is used as an estimate of funds you could earn. The actual value you earn from working may be more or less. Work study is just like any other job. Students receive paychecks on a bi-weekly basis for their campus job and have the option to set up payroll deductions that go towards their student account. For current students, federal work-study will be added at the time of rehire if there is room in your financial aid budget. At the time we receive your rehire paperwork we'll add federal work-study, assuming the position is eligible, per federal guidelines. However, you may still work and earn regular work study even if it is not on your award.

Where can I search for student employment opportunities?
Student employment opportunities can be found on our student employment website.

Have more questions about student employment? Please visit our student employment FAQ page.

What if I received my first tuition statement and I don't see any authorized financial aid?
You may have unsatisfied requirements. Students are sent missing information emails if there are outstanding documents. All requirements must be completed and submitted before financial aid can be applied. This includes loan requirements for your Federal Direct Loans in accepted status. To view requirements go to Knightline and navigate to your financial aid dashboard. Watch a tutorial video here.

What is all included in authorized financial aid?
Authorized financial aid includes grants, scholarships, and accepted federal loans. It does not include federal work study, scholarships from outside organizations or private educational student loans. Scholarships from outside organizations that have been received will be shown on the Additional Resource tab or the Account Detail for Term. If you have a private loan that is on your award screen, the loan has been certified and is ready to disburse against your balance. You can see the loan disburse in the Account Detail for Term screen approximately 10 days prior to the first day of the semester. Loans completed near or during the semester are sent and disbursed to your account approximately 10 days after the loan is finalized.

Where do I send my outside scholarship checks?
Typically outside scholarships notification letters and checks are sent to the Office of Financial Aid directly from the organization that you are receiving the award from. If this is not the case, scholarship checks and notification letters can be brought to the office of financial aid located in Todd Wehr Hall, Room 136; or mailed to: 
St. Norbert College

Attn: Financial Aid

100 Grant St.

De Pere, WI 54115


How will outside scholarships get applied to my account? 

Notification of your outside scholarships will be recorded on the additional resource page, viewable in Knightline. Scholarships will be considered estimated aid until the college has received and processed the funds. Processed scholarships will show as a payment on your account on the account detail by term page, viewable in Knightline. 
When can I expect my outside scholarship? How do I coordinate with the bill due date?

Timing varies and is up to your scholarship organization. Reach out to your scholarship organization for a timeline of when they send funds if it is not included in a notification letter that you receive. If you do not have a definitive date, or the scholarship will not be sent until after the bills due date please plan accordingly to cover the total semester amount due without the scholarship. Once the scholarship comes it will be applied to your account. 


How do I pay with my education savings account (529 account)?

Complete a withdrawal request, which may vary by company and account type. We recommend having your distribution payable directly to St. Norbert College rather than the account owner. Student's name and ID number will be needed for either mode of payment. Contact the
bursar office
for more information 920-403-3002 or bursar@snc.edu.


Attn: Bursar Office

St. Norbert College

100 Grant St.

De Pere, WI 54115


Are there financing options available after I've used all of my financial aid? 

Yes, there are financing options available through additional loan opportunities or payment plan options through our
bursar office
. Please visit snc.edu/go/options for further details. 


Still have questions?

We're Here to Help! Every person's situation is unique. Contact us by phone 920-403-3071, email
financialaid@snc.edu
or a visit! We are located in Todd Wehr Hall Room 136.


You can also view these
short, student-made informational videos
and check out the
bursar office FAQ page.