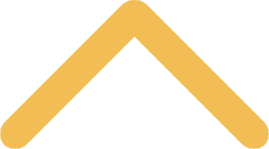 Financing Options
As you and your family discuss how to pay for college, the amount that will be financed (i.e., paid over an extended period of time) is a very important issue. No single option is the right one for everyone; each family's financial circumstances will determine which financing strategy is best for their individual needs. 

As you research your options, please keep in mind that financing typically occurs on a yearly basis (to cover both fall and spring semesters), and whichever option you choose this year can be changed in future years. 

Other financing options available to you:
This short video, created by SNC students, provides a brief description of each of the financing options.
---

Federal William D. Ford Direct PLUS Loan
Parents of dependent, undergraduate students (enrolled at least half time) may borrow up to the total cost of education minus other financial aid assistance through the PLUS loan program.

Interest rate
Interest rates are determined by Congress and begin to accrue on the date of the first loan disbursement. 
| Academic Year | Parent PLUS Loan Disbursement Date | Interest Rate |
| --- | --- | --- |
| 2021-22 | On or after July 1, 2021 and before July 1, 2022 | 6.28% |
| 2020-21 | On or after July 1, 2020, and before July 1, 2021 | 5.3% |
| 2019-20 | On or after July 1, 2019, and before July 1, 2020 | 7.08% |
| 2018-19 | On or after July 1, 2018, and before July 1, 2019 | 7.6% |
| 2017-18 | On or after July 1, 2017, and before July 1, 2018 | 7% |
Loan fees
Loan fees will be deducted proportionately from each loan disbursement. This fee is retained by the government to help reduce the cost of the loan.
Loan Fees for Direct PLUS Loans
First Disbursement Date
Loan Fee
On or after Oct. 1, 2020, and before Oct. 1, 2022
4.228%
On or after Oct. 1, 2019, and before Oct. 1, 2020
4.236%
On or after Oct. 1, 2018, and before Oct. 1, 2019
4.248%
On or after Oct. 1, 2017, and before Oct. 1, 2018
4.264%
Repayment
Repayment begins after the loan is fully disbursed, with the first payment due within 60 days after the final loan disbursement. Parent borrowers may choose to defer payments on a Parent PLUS loan until six months after the date the student ceases to be enrolled at least half time. Accruing interest can either be paid monthly or quarterly, or be capitalized quarterly. Deferment may be requested at the time of application.

Application process
If you would like to apply for a Federal Direct Parent PLUS Loan, you'll need to complete the following:

PLUS Loan application: The PLUS loan application can be completed online at studentaid.gov. When determining the loan amount needed, consider the amount needed for the academic year. The loan will then be equally disbursed between fall and spring semesters.
Parent PLUS Loan Application
The loan application opens on May 1st annually for the upcoming academic year.
Complete the application on or after:
May 1, 2021 for the 2021-2022 academic year.
May 1, 2022 for the 2022-2023 academic year.
May 1, 2023 for the 2023-2024 academic year.
May 1, 2024 for the 2024-2025 academic year.

Master Promissory Note (MPN): The Master Promissory Note (MPN) is a legal document in which you promise to repay your loan(s) and any accrued interest and fees to the department. It also explains the terms and conditions of your loan(s). You can complete the MPN online.

The Master Promissory Note must be completed for first-time PLUS loan borrowers. If parents borrow a PLUS loan for more than one student, a separate MPN must be completed for each student.
Annual Student Loan Acknowledgement (ASLA): 
This is required of all federal loan borrowers; it acknowledges your responsibility to repay your loan. If you have existing federal loans, you also are acknowledging that you understand how much you have borrowed to date. You can
complete the ASLA online
.
Please note: Students must be enrolled at least half time (6 credits) to be eligible for the Parent PLUS loan. Loan applications and Master Promissory Notes must be completed one week prior to the end of the semester. Plan accordingly to avoid late fees being charged to your student account.
---

Private Educational Student Loans
Private educational loan programs have grown in popularity in recent years. However, we encourage you to exhaust your eligibility for federal loan programs before turning to this resource. Federal Student Loans may provide you with more beneficial terms and conditions, including a lower annual percentage rate charged on the principal and lower fees. Private loans are offered through commercial banks and most offer fixed or variable interest rates. Some may have origination fees. All private loans require credit checks and most loans will require a cosigner if the borrower has little or no credit history. 

Choosing a lender
As a guide for comparing loans, we've provided a list on FASTChoice, an online loan comparison tool to assist you in selecting a loan that best serves your needs. In creating this list, we adhere to a Student Loan Code of Conduct as required by the Higher Educational Opportunity Act. Families are free to choose any lender that best serves their needs. To review a list of private loans click on FASTChoice. You can link to loan applications directly from this site. Your lender will send your application to our office after the loan has been credit-approved and you have signed the necessary documents on their end. Your lender will provide you with interest rate, cosigner requirements, and loan disclosures. Note that your lender requires the school to limit private loan amounts to the cost of attendance minus other aid you are receiving. ***Therefore, you may not receive the loan amount you requested. 

We selected these lenders to be on the FASTChoice lender list for the following reasons:
Competitive borrower rates, terms, and incentives.
History of exceptional customer service for the borrowers and staff of the college.
Timely processing of loans.
Online loan application process for students.
Funds are sent electronically (EFT) when possible.
Overall approval rating.
Open access to apply and not be limited to having a membership at a specific institution.
Please remember, we'll process a private educational loan from any lender you choose. There may be lenders not on our list who may offer different benefits that are better suited to your particular circumstances. 
Processing information
We recommend borrowing a private loan to cover all semesters of the academic year, rather than borrowing individually each semester. Applying for one loan will avoid multiple inquiries into your credit, and interest doesn't't accrue until the loan is disbursed. Therefore, if you apply for a loan for the full year, you'll only accrue interest on the portion of your loan that's been disbursed to the school.
Allow three to four weeks for processing, loan certification and receipt of funds. Please plan accordingly to avoid late fees being charged to your student bill.
---

Payment Plans
The college offers payment plans where payments can be spread over a longer period of time. For more information, please visit the
bursar webpage
.