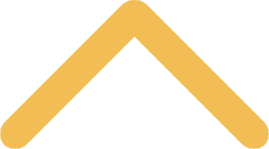 Incoming Student Scholarships
We know that a college education is an investment in your future. We also know that, for many, scholarships and financial aid are critical to making college affordable. That's why more than 97 percent of our undergraduate students receive scholarships or aid. We'll work with you and your family to determine how you can make a St. Norbert education a reality.
Scholarships are a great place to start because it's money that doesn't have to be repaid. There are a number of different scholarships you might be eligible for, so begin with these, then explore a bit to see what else is out there.
Merit Scholarships

At St. Norbert College, we recognize your hard work in high school through a variety of merit scholarships. Merit-based scholarships range between $15,000-24,000 annually.
Specialty Scholarships

We offer a series of specialty scholarships to recognize the achievements of students with particular interests and financial situations.
Paid Research Experiences
St. Norbert College has a rich tradition of engaging students in collaborative research projects with professors. Our exciting Research Fellowship Program offers you the chance to work on a project collaboratively with faculty or staff members at the beginning of your college career. This paid research experience enhances your success in college and the resulting professional publication gives you a significant edge when applying to graduate school.
Outside Scholarships

There are hundreds of opportunities to apply for outside scholarships. These scholarships are awarded by employers, companies, high schools, and other entities outside of St. Norbert College. The criteria for these scholarships varies greatly. We encourage you to pursue as many of these outside scholarship opportunities as possible.