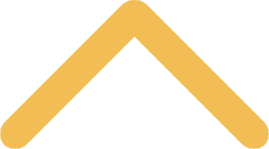 Outside Scholarships
Numerous scholarships exist outside of St. Norbert. We've developed a partial list below that includes only those that organizations have alerted us to. While the majority of these are directed toward undergraduate students, some offer opportunities for graduate students, as well. We encourage you to check with your local church, civic organizations, employers, parent's employers and other outlets for additional scholarships. As you read through, you'll get a sense of just how many opportunities there may be if you do a little digging on your own. 
Just ask Nick Surprise. He worked hard by applying for dozens of independent scholarships, and it allowed him to pay for a significant amount of his college costs.


Greater Green Bay Community Foundation Scholarships
The Community Foundation manages more than 40 scholarship funds, awarding about 100 new scholarships annually. Awards range from $500 to $40,000 and are based on a variety of criteria.
To learn more and apply online, visit its website. Contact Rashad at rashadcobb@ggbcf.org or 920-432-0800 with any questions.
Community Foundation for the Fox Valley Region
Through the generosity of donors, the Community Foundation has about $1 million in scholarships available to students from 58 high schools, and for college and nontraditional students, as well as art and music camps and lessons.
Scholarships Inc.
Scholarships Inc. offers financial assistance to high school graduates in pursuit of a bachelor's or associate degree, or general-education transfer credits. Students must attend a fully-accredited technical college, traditional college or university in the United States and carry full-time-student status with a college course load of 12 credits or more. All of their scholarships and partner scholarships are applicable to a student's first year in college, and some awards may be renewable. Students graduating from a Brown Co. or Door Co. high school are eligible to apply for all opportunities.
Big Future by The College Board
Find scholarships, other financial aid and internships from more than 2,200 programs, totaling nearly $6 billion. Scholarship information is based on the College Board's Annual Survey of Financial Aid Programs. 
cuLearn with Thrivent - Scholarship Drawings
cuLearn is offering $5,000 scholarships. New this year, instead of having only one drawing, they will conduct drawings throughout the spring, summer, and early fall. (April 1, June 12, Aug. 7 and Oct. 6).
Scholarship Application/Details:
No essay is required
Only one entry per person.
Students do not need to be a member, borrow a loan, etc., to qualify.
Study Abroad Scholarships
More information can be found on The Center for Global Engagement (CGE). 
Military Education Scholarship Program
Information is available on their website.
Navy Scholarships
These scholarships are for pre-medical, pre-optometry and pre-dental school students only. For further information, contact LCDR Esther Morales.
Hispanic Scholarship Fund Scholarships
Applicant requirements:
Must be of Hispanic heritage
U.S. citizen or legal permanent resident with a permanent resident card, or passport stamped I-551 (not expired)
Minimum 3.0 cumulative GPA required (on a 4.0 scale)
Must apply for federal financial aid using the FAFSA
Awards range from $1,000 to $2,500
More details about programs, deadlines and applications are available on the Hispanic Scholarship Fund website.
American Chemical Society
Students must complete an application form, provide the financial-need document referred to as the SAR (Student Aid Report), submit transcripts and required letters of recommendations. Only complete application files will be considered by the selection committee.
Scholarships are for up to $2,500 for freshmen and up to $3,000 for sophomores, juniors and seniors per academic year. Scholarships are renewable for all four or five years of an undergraduate degree as long as the student maintains a GPA of 3.0 in an approved major. Renewal forms and transcripts are required each year.
The application form is available on the American Chemical Society's website. Deadline for submitting applications is March 1 annually.
Wisconsin Broadcasters Association Student Awards for Excellence
The "WBA Student Leadership Award" is given to a broadcasting or broadcast-journalism student of junior standing or above at a Wisconsin college or university who has most noticeably developed and exercised effective and creative skills in leadership.
The student must be nominated in writing by an advisor, supervisor or faculty member. The nomination letter must include specific examples when citing how the student meets certain criteria. The student must also submit a two- to three-page paper describing how their experiences in student media have shaped them as a leader or helped them develop a leadership style. WBA Student Leadership Award nominations should be sent directly to Linda Baun.
For more information on WBA Student Awards of Excellence visit the association's website. 
Wisconsin Mathematics Council Scholarship
The award is $1,500. Applications are available on the Wisconsin Mathematics Council website.
The Jaycees of Wisconsin Foundation, Inc. – Denise Bertucci Memorial Scholarship
For information or questions, contact the scholarship committee at jcwfscholarship@netscape.net. Deadline is June 30 of each year. Printed applications can be mailed to:
The Jaycees of Wisconsin Foundation Inc.
ATTENTION: Scholarship Committee
P.O. Box 1547
Appleton, WI 54912
Wisconsin Outdoor Communicators Association and Outdoor Heritage Education Scholarship for Students in Outdoor Recreation Communication
The $1,500 award, plus associated benefits, is open to undergraduate or graduate students enrolled in a Wisconsin-based college or university with an interest in outdoor recreational communication.
Application deadline: Jan. 17, 2018
To apply:
Students must submit three items: (1) cover letter, outlining their interest in outdoor communication; (2) a 750-maximum-word outdoor recreation-related article with/or without illustration, OR completed 1- to 3-minute outdoor recreation-related audio or video presentation; and (3) a letter of recommendation from a professor or advisor. 
The competition is open to any currently enrolled undergraduate or graduate student with a demonstrated interest in outdoor communication. 
Applications must be postmarked no later than Jan. 17, 2018, and should be sent to: Laurel F. Steffes, Secretary, Wisconsin Outdoor Communicators Association, 33 Stacy Lane, Madison, WI 53716, or cab be emailed to laurel.steffes@gmail.com.
The winning student will be notified in March 2018.
The recipient is asked to attend the WOCA annual meeting in Eagle River on July 20-22, 2018, to receive the scholarship award and to present his or her paper or production. Conference fees and room and board will be paid by WOCA.
Winning papers or productions, along with the image of the winning student, may appear on the WOCA and OHEC websites.  
The student will receive a $1,500 one-time scholarship, an award certificate, a one-year membership to the Wisconsin Outdoor Communicators Association and paid attendance at the 2018 annual conference where the scholarship award will be made. The student may also be offered a shadowing experience with a working outdoor writer or radio or television personality, and may be invited to a WOCA-organized fishing outing on July 22.
Direct questions to Laurel F. Steffes, Secretary, Wisconsin Outdoor Communicators Association, at laurel.steffes@gmail.com.

Great Lakes STEM Scholarships
For more information or to apply, visit the Great Lakes Stem Scholarships website.
American Association of University Women (AAUW) Green Bay Area Branch Scholarships
Three scholarships will be awarded jointly to the recipient and to their educational institution in the amount of $1,000 each.
The applicant must be:
Female
25 years or older by Sept. 1, 2017
Registered or intending to register for nine (9) or more credits for the fall semester beginning Sept. 2017
Junior or senior at UW-Green Bay, St. Norbert College or Bellin College as of fall 2017 
OR
In her final semester of senior year working toward an associate degree at NWTC's Green Bay campus or the College of Menominee Nation's Green Bay campus
Registered or intending to register for nine (9) or more credits for the fall semester beginning in Sept. 2017
Earning first bachelor's or associate degree at the above colleges
Additionally, applicants are expected to indicate financial need and show a good scholastic record.
Applications can be found on the AAUW-Green Bay Area Branch website or by calling 920-619-5124.
American Association of University Women (AAUW) Appleton Branch Scholarship
Eligibility requirements:
Must be a woman who has graduated from a high school in the Greater Fox Cities area or is a current resident of the Greater Fox Cities for at least 10 years.
Must be enrolled as a full-time student in a baccalaureate or post-baccalaureate program at a public or private nonprofit accredited college or university.
Must be entering her junior or senior year or be enrolled in a graduate-school program. If just entering graduate school, must show proof of acceptance from that school.
Must have maintained a high scholastic record as verified by official transcript(s) from colleges attended or attending.
Must submit a complete packet, which includes:
Official transcripts
A reference from at least one professor in major area of study
Verification of financial need from the institution or statement of anticipated cost of graduate school student will be attending. 
Deadline: April 15, 2017
Contact Mary Grace at 920-734-6379 or mcggs@aol.com. Send the completed form and required documents to:
Mary C. Grace
Education Foundation Chair
AAUW-Appleton Branch
2517 S. Harmon St.
Appleton, WI 54915
Virginia M. Wagner Educational Grant – Soroptimist International Midwestern Region
"Soroptimist International is a worldwide organization of professional women who work to improve the lives of women and girls in local communities and throughout the world. Founded in 1921, the organization now numbers over 90,000 women in about 124 countries and territories contributing time and financial support to community-based and international projects that result in social and economic improvement for women. Soroptimist's Midwestern Region encompasses Illinois, Indiana, Kentucky, Michigan, Ohio and Wisconsin. The region established the Virginia M. Wagner Educational Grant to honor a past director who was dedicated to higher education for women." The Virginia M. Wagner Educational Grant was designed to help women achieve their higher-education goals.
Candidates are judged on the following criteria:
Effort toward education
Scholarship
Extra-curricular activities
Financial need
General impression
Award amount: $1,500
Application deadline: Jan. 15, 2018
For information about applying for the Virginia M. Wagner Educational Grant, contact Renee DuFore Russell, award chairperson, at dufore4@charter.net or 920-933-3298.
Soroptimist International of Fond du Lac
Soroptimist International of Fond du Lac has offered two grants to women who need financial aid to continue their studies. Live Your Dream Award offers $1,500 and $500 awards. For more information on the awards visit their website. 
Questions about Live Your Dream can be directed to Denise at denisewartgow@yahoo.com and the Virginia Wagner Award can be directed to Renee at dufore4@charter.net.
Wisconsin Institute of Certified Public Accountants Scholarship
The WICPA Educational Foundation's scholarship program is focused on helping and supporting students achieve their goal of becoming a CPA. Students who excel academically and demonstrate a commitment to a career as a CPA are awarded thousands of dollars to fund their academic studies.
Scholarships are awarded to qualified accounting students who are working toward the 150-hour requirement to apply for a Wisconsin CPA license. Scholarships are based on academic achievement, a written personal statement and letters of recommendation. Scholarship award recipients will be announced in April 2018 for the 2018-19 school year.
Application deadline: Feb. 23, 2018.
For specific scholarship category eligibility requirements and applications, visit www.wicpa.org/efscholarships.
Contact Jessica Murphy at jessica@wicpa.org or 800-772-6939 ext. 4502.
Wisconsin Medical Society Scholarship
The purpose of the Wisconsin Medical Society Foundation Scholarship Program is to provide assistance to outstanding students who will fill Wisconsin's health care workforce needs in the future. A majority of the funds are available to students enrolled in medical school in Wisconsin with preference to those considered Wisconsin residents and those who demonstrate a desire to practice in Wisconsin upon completing their training. Limited funds are also available for students pursuing other health careers.
The Scholarship Program includes several named-scholarship and award funds that are administered according to the wishes of the individual or organization that established the fund. A brief description of each fund and application materials are provided on the Wisconsin Medical Society website. Application deadline for all scholarships is Feb. 1.
Aceable Scholarship
Aceable is looking to provide two students with $500 scholarships to help with the cost of continuing education. Applicants are asked to write an essay about what inspires them to make safe driving choices. The current deadline for submissions is Sept. 1 annually. More information can be found on their website. 
Rotary District 6220 Global Scholar Program
The Rotary District 6220 Global Scholar Program provides $30,000 scholarship awards for graduate studies at a qualified college/university (i.e., has a graduate-level program of study that directly relates to at least one of The Rotary Foundation's areas of focus) outside the U.S. for U.S. citizens or for international citizens (namely, cannot have U.S. citizenship or have a green card or are in the process of applying for U.S. citizenship) outside their native country where a Rotary host club can be identified. Scholars must commence studies no earlier than the beginning of the academic year in the fall 2017 and conclude no later than Dec. 30, 2018, and must expend the scholarship funds within 12 months of starting studies.
All SNC graduate students are eligible for the scholarship since SNC is located in District 6220. A similar scholarship should be available in your home districts. 
Your graduate studies must concentrate on at least one Rotary focus area: Peace and conflict resolution, disease prevention and treatment, water and sanitation, maternal and child health, basic education and literacy, or economic and community development.
Pre-applications are due by 

Feb. 28, 2017
Thomas Jones and Grace Stevenson Jones Scholarship 
Students residing in the Wisconsin counties of Grant, Iowa and Lafayette are eligible. Scholarships range from $1,500 to $3,000 for students enrolled or accepted in a duly accredited four-year college or university in Wisconsin.
All application materials, including a letter of recommendation, must be postmarked no later than March 1 prior to the academic year for which aid is being requested. For more information, visit the First Midwest Banking website and click on the Thomas Jones and Grace Stevenson Jones Scholarship.
The Wisconsin Counties Solid Waste Management Association (WCSWMA) Scholarship
The Wisconsin Counties Solid Waste Management Association (WCSWMA) is a nonprofit organization with a mission focused on environmental education, solid-waste management, recycling, environmental engineering and the environmental sciences. In order to achieve its mission, WCSWMA has developed a scholarship program for university students majoring in fields related to the noted fields. Scholarships are open to junior, senior and post-graduate students with declared majors who are enrolled at accredited Wisconsin universities or colleges.
Annually, WCSWMA provides up to two scholarships of $2,000 each. Scholarships may be used to offset the cost of credit courses, books, laboratory supplies, computer supplies, electronic devices and living expenses.
Timeline:
Scholarship application deadline: May 16, 2017
Scholarship announcement: June 30, 2017
Scholarship payments: July 21, 2017
Applications and more information can be found here. 
Wisconsin Women in Government (WWIG) Scholarship 
The Wisconsin Women in Government (WWIG) Undergraduate Scholarship program is designed to inspire women considering careers in public service, public administration and governmental affairs, and to retain those students who have begun such studies but would have difficulty continuing their education without financial assistance. The application notes that students from a wide variety of majors are encouraged to apply, including, but not limited to, political science, government, legal studies, criminal justice, public safety and so forth.
The scholarship program provides up to $3,000 for the 2017-18 academic year at any campus among the UW System, Wisconsin Technical College System or in WAICU. Scholarship recipients will be determined by Aug. 4. The specific scholarship qualifications and application process are described in the attachment.  
Completed applications and accompanying documents should be submitted to the SNC financial aid office no later than June 16, 2017.
For more information, contact Carole Trone, WAICU senior vice president for educational services, at carole.trone@waicu.org or 608-204-5223.