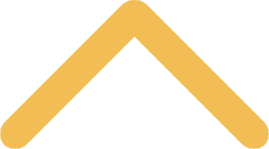 Specialty Scholarships and Awards
If you have interests in music, research, leadership or other topics, you may be eligible for one or more of these specialty awards.

Music Scholarships
If you plan to pursue a major or minor in music, or simply enjoy music, you're eligible to audition for a music scholarship. Awards range from $500 to $2,000 and are renewable for three additional years. You're eligible if you'll be a full-time student and you participate in one of our 14 major ensembles seven out of your eight semesters. International students are also eligible for this award.

St. Norbert College Rev. Ken DeGroot Multicultural Leadership Awards
If you're committed to diversity and actively involved in bringing awareness to your community, you may be eligible for a Multicultural Leadership Award of up to $16,000 disbursed over four years. Entering full-time undergraduate first-year students who applied for and received a Multicultural Leadership Award, must be a full-time student at St. Norbert College and maintain a cumulative grade point average of 2.5.  Awards are renewable for up to eight semesters.

St. Norbert College Emmaus Center Peer Ministry Scholarship
If you're active in your faith life and spirituality, or have been involved in faith-related activities in high school and/or your parish, this is the scholarship for you! Students interested in this scholarship should also consider the ALIVE Peer Ministry Apprenticeship. These apprenticeships carry an hourly wage and allow you to grow in faith and leadership abilities, to meet new people with similar interests before classes even begin, and to serve fellow students throughout the year. International students are eligible to apply for an apprenticeship.

St. Norbert College Study Abroad Scholarships
If you are planning to study abroad during your time at St. Norbert College, there are a variety of scholarships you can apply for that will make your trip abroad much more affordable.

St. Norbert College Research Fellows
Engage in research with faculty and staff over the course of two years. We designed these fellowships for first-year students, to provide the opportunity to explore research at the beginning of your college career. Check in late spring for newly posted research projects. International students are eligible for these fellowships, also.

Army ROTC Scholarships
Are you interested in becoming an officer in the military? If so, you may be eligible for an Army ROTC scholarship that includes tuition, room, board and living expenses.

Wisconsin Academic Excellence Scholarship
If you're a Wisconsin high school senior with the highest grade point average in your school, you may be eligible for a tuition scholarship up to $2,250 per year. The state funds half of the scholarship and St. Norbert College provides the other half.