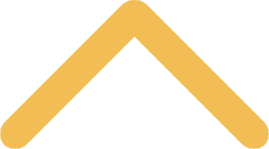 Student Employment
You have the opportunity to work on campus and earn money for your educational expenses. We offer a wide variety of professional positions in campus settings that may even align with your career pursuits. And, it'll look great on your résumé!
For complete information on student employment, visit the 
student employment website
.
Federal Work-Study
Work-study is a federal need-based financial aid program designed to provide part-time employment to eligible students. St. Norbert receives an allocation from the federal government each fiscal year that is used in combination with St. Norbert funds to provide part-time jobs for students. There are certain positions on campus that are designated by the federal government only for students who are eligible for Federal Work-Study.
The amount of Federal Work-Study listed in your financial aid offer is an average of what you may earn during an academic year based on minimum wage and working approximately seven hours per week. Students are paid bi-weekly based on the actual amount of hours worked each pay period.
If you don't qualify for Federal Work-Study, you may be eligible to work on campus under the SNC Student Employment program. Although there is no guarantee that a job of your preference will be open, typically there are open job positions throughout the year.
You can view student job openings as they become available on our
student employment website
. Please follow the "How to Apply" instructions for each position you're interested in. You'll need to complete certain employment forms, and provide proof of citizenship (e.g. passport, certified birth certificate, social security card) and a picture ID within three days of starting employment. The financial aid office will send you an email with complete instructions upon notification from the student employment supervisor of their intentions to hire you.
Questions?
If you have any questions related to federal work-study, please stop by Todd Wehr Hall, room 136 or call us at 920-403-3071.  For questions related to student employment, please contact studentemployment@snc.edu.
St. Norbert College is an equal opportunity employer.