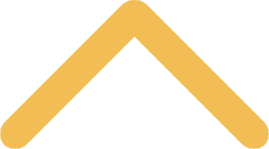 Terms and Conditions
We know, "Terms and Conditions" sounds like the last thing you'd ever want to read but, trust us, this stuff is important for you to read through so you understand the financial aid being offered to you.
You'll benefit from reading the terms and conditions each year. Not only will you know of changes from one year to the next, but reading it empowers you to make the best decisions with regard to your offer.
---
How Your Offer Was Determined
You and your family are primarily responsible for paying for your college education. When your resources aren't sufficient to cover the costs, a variety of financial aid programs are offered to bridge the gap. For most students, this is accomplished through a combination of scholarship, grant, loan and work funds.
To determine your need for financial aid, we use information from your Free Application for Federal Student Aid (FAFSA). This allows us to evaluate your needs for financial aid in a uniform manner.
St. Norbert College scholarships or grants may be funded by a St. Norbert endowed or annual scholarship. At a later date, you may learn the specific name of the endowed or annual scholarships and the name of the donor who helped make them possible.
---
Sources of Aid
Aid comes in the form of grants, scholarships, employment and loans. Offers of federal and/or state aid are contingent upon availability of funds. Learn about the incoming student various sources of aid and the continuing student various sources of aid. 
---
Renewal of Financial Aid
You'll need to apply for financial aid each academic year you're enrolled at SNC, and you're responsible for filing the required forms on a timely basis. The priority date for submitting the FAFSA is Jan. 1, with applications after that date being handled on a funds-available basis.
If you have merit-based scholarships in your offer, the renewal criteria should have been outlined in the scholarship award that you received earlier. Your merit scholarship may be eliminated if you fail to maintain the required GPA stipulated by your scholarship award. St. Norbert grant and scholarship assistance is available for a maximum of eight semesters. 
We'll renew your need-based aid as long as you provide evidence of similar financial need, as resources permit. Financial aid offers tend to remain relatively consistent from year to year if there have been no significant changes in your family situation. You'll likely see a change to future aid offer if:
Your parent or personal income or assets increase or decrease.
The size of your household or number of dependents in college changes.
---
Four-Year Commitment
We're committed to ensuring that you complete your education in four years. Period. All grant and scholarship aid you receive from SNC is disbursed equally each semester for a maximum of eight semesters. If you enroll for a ninth or 10th semester outside of our four-year graduation guarantee, you won't be eligible for St. Norbert grant or scholarship programs.
---
Changes in Family Circumstances
If there are changes in your parents' income, number of dependents or post-secondary plans of family members, you'll need to report those as soon as they are known. As a result, your financial aid package may change. You may be required to provide verification of college enrollment for your siblings during the fall or spring. You're expected to apply for all available financial aid, including federal student loans, before being considered for special circumstances. Any possible increase in SNC aid will be related to the availability of college resources.
---
Enrollment Status
Unless otherwise noted, your offer is based on full-time enrollment for a full academic year. If you enroll less than full-time or for less than a full academic year, your offer will be adjusted. To be eligible for SNC grants and scholarships, you'll need to be enrolled full-time. Some other forms of financial assistance require you to be enrolled at least half time.
At St. Norbert, full-time status for an undergraduate student is defined as 12 or more credits each semester. If, at any time during a term, you consider taking fewer credits or dropping a course, please contact the office of financial aid to determine the changes that might be made to your financial aid offer.
---
Housing Status
Your offer is based on the housing status you listed on your FAFSA, unless otherwise noted. If your housing status changes, your financial aid will be adjusted accordingly. If you're considering a change in your housing status, we encourage you to contact the office of financial aid to determine how that may impact your financial aid offer.
---
Costs
The Bursar's Office has a complete breakdown of costs and you can also see the academic-year cost sheet presented together on one page.
---
Required Documents
You'll need to submit all of the documents requested by the office of financial aid before your aid can be posted. Your financial aid offer may by adjusted if the information in the documents isn't consistent with the data you reported on your FAFSA.
Your offer may change if your FAFSA data is estimated and not actual data. Confirmed offers of your aid will be made only after your file is complete.
Deadlines for Required Documents
Students must provide documentation within 30 days of notification and no later than 7 days prior to the end of a student's enrollment in a term for campus-based, direct loans and institutional need-based aid. At the discretion of the office of financial aid, a student may still be provided aid after these deadlines.
For the purposes of Pell grant disbursement only, verification documentation will be accepted up to 120 days after the last day of the student's enrollment.

Failure to Submit Documentation
Students will receive no campus-based, direct loans and institutional need-based aid disbursements until all documents requested have been received. Failure to submit documentation by the established deadline/timeframes may result in forfeiture of aid.
---
Disbursement of Financial Aid
Scholarship, grant and loan funds are usually divided equally between the fall and spring semesters (this doesn't include wages earned from working on campus). Scholarship and grant funds awarded by private sources aren't applied to your account until the money is received by SNC; upon receipt, these funds will be applied to the term indicated on the information received with the funds.
Federal loans won't be applied to your account unless you've previously completed entrance counseling and master promissory note requirements.
Title IV recipients must have a way to purchase or obtain books and supplies no later than the seventh day of a payment period if a) The institution could disburse the title IV, HEA program funds for which the student is eligible; and b) Presuming the funds were disbursed, the student would have a credit balance under 34 CFR 668.164(h). The college ensures this by allowing all students to charge books and supplies from the SNC bookstore to their student account. Students may purchase or rent books from the SNC bookstore, however, they are not required to do so.
---
Satisfactory Academic Progress
As a financial aid recipient, you'll need to maintain satisfactory academic progress (SAP) standards, as required by federal regulations. These standards measure your performance in completion rate, cumulative grade point average (GPA) and maximum time frame. You're required to maintain SAP for both academic and financial aid purposes. 
We review academic records at the end of spring semester. If you're not meeting the standards, you may lose eligibility for federal, state and college financial aid funds, as well as merit scholarships that are based on your GPA.
---
Withdrawal
If you withdraw or are suspended at any point during a semester, your financial aid will be adjusted according to federal and institutional refund policies.
---
Outside Assistance
Federal regulations [34 CFR 673.5(b)] require colleges to take into account any resources they know about or can anticipate a student receiving when awarding and disbursing aid. If you receive monetary awards from sources other than SNC, you're required to notify the office of financial aid of the details of the award. Your aid package will be adjusted to reflect that outside award per federal, state and institutional policy.
---
Yellow Ribbon Program
SNC funds are subject to adjustment based on veteran benefits you may receive. All St. Norbert funds offered in advance of veteran benefits meet Yellow Ribbon Program matching requirements. 
---
Tools for Prospective Students 
College Scorecard: This is a planning tool and resource to assist prospective students and their families as they evaluate options in selecting a school.
College Navigator: This is a consumer tool that provides school information to include tuition and fees, retention and graduation rates, use of financial aid, student loan default rates and features a cost calculator and school comparison tool.
Financial Aid Shopping Sheet: This is a model aid offer letter designed to simplify the information that prospective students receive about costs and financial aid so they can easily compare institutions and make an informed decision about where to attend school. The Shopping Sheet can be accessed online through your student KnightLine account.
Paying for College: This web page can be used by prospective students to enter the names of up to three schools and receive detailed financial information on each one and to enter actual financial aid information.