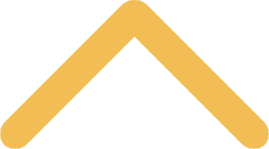 Gateway Seminar
The Gateway Seminar introduces first-year students to the history and mission of St. Norbert College while equipping them with the skills and understanding they need to succeed as members of the college community. The seminar experience is required for graduation and will be taught using a variety of formats: classroom lecture, plenary sessions, in-class activities and one-on-one conversations between the instructor and each student. The seminar will introduce students to:
The life of St. Norbert of Xanten, our college namesake
St. Norbert College history, mission and traditions
What is means to be Norbertine
College classroom and interpersonal skills consistent with student success
Cultural competence
Academic integrity
Community and personal values
Life at a Catholic college
Personal vocation in the context of one's personal strengths and the needs of the community
The course meets twice a week until October 24, 2019.  The syllabus describes each class session. 
Seminar Objectives and Learning Outcomes
As a result of participating in this experience, students will:
Demonstrate understanding of the history, mission and traditions of St. Norbert, St. Norbert College and the Norbertines.
a) Give a synopsis of the life of Norbert
b) Define and explain the Norbertine, liberal arts, and Catholic traditions as they are practiced at St. Norbert College
c) Name, understand, and explain the seven generally-agreed-upon tenets of Catholic social teaching
Demonstrate interpersonal skills consistent with student success. Communicate their needs effectively and consistently
a) Differentiate healthy relationships (their own or others') from unhealthy relationships
b) Manage conflict successfully and constructively
Demonstrate an appreciation for cultural diversity and grow in cultural competence
a) Demonstrate knowledge of at least two cultures different from their own
b) Recognize and effectively respond to bias-related incidents
Utilize academic resources effectively and with integrity
a) Become familiar with academic support resources
b) Learn about effective study strategies, with division or discipline-specific connections
c) Identify and understand the academic honor code's requirements
Articulate, defend, and act on community and personal values
a) Understand the concept of integrity
b) Meaningfully explore personal values in light of shared institutional values and universal human rights.
c) Articulate the connection between student life, eventual vocation, and service to the common good.
d) Meaningfully reflect on what they have learned about themselves, their community and their world as a result of participating in service activities
Articulate a personal grounding narrative that is alert to and respectful of the context of life at a Catholic college and within a pluralistic community
a) Articulate key traditions or experiences that have shaped their own moral compass and spiritual perspective
b) Demonstrate awareness of opportunities for faith exploration on campus
c) Approach interfaith encounters with respect, appreciation and openness
d) Consider spiritual questions in their lives
Explore personal gifts, community needs, and their intersection in vocation
a) Explore notions of career and major choice with awareness of personal strengths and community needs
b) Cite at least one example of a life "vocationally lived," of someone whose vocation or avocation clearly aligns with their personal gifts, in a way that a need in the world is effectively, consistently served