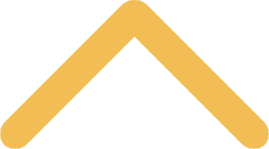 Summer Orientation Frequently Asked Questions
Summer Orientation includes two days of necessary "nuts and bolts" and informative sessions, meals, lodging and evening entertainment featuring a fun St. Norbert College tradition! New students and their families are highly encouraged to attend. Most information sessions offer plenty of opportunity to ask questions in preparation for the transition awaiting you. Lodging is provided in St. Norbert College residence halls and buffet meals through our dining services. Following are the questions most often asked by potential attendees:
What are the fees for summer orientation?
The fee for each student is $75.00.  Each accompanying family member is charged a $50.00 registration fee.  The fee covers informative packet, sessions, all meals, lodging for students and evening entertainment. If family members need lodging on campus, there is an additional fee of $15.00 per person.  All fees will be charged to the student's account and billing occurs in July.
Where do I park and where do I go when I first get there? 
Parking for orientation attendees is readily available in the Pennings Activity Center parking lot on Reid Street.  You'll sign in and get your materials for the orientation program in Madelaine/Lorraine Halls.  There will be several students and staff members directing you when you arrive.

I absolutely cannot make it for any of the four orientation sessions; now what? 
If there's no way you can arrange your schedule for two days this summer, contact your admission counselor. As always, there will be an opportunity the first few days before classes to get the academic logistics out of the way (i.e., placement testing, advising and registration). Watch for the Week of Welcome information to arrive in your email inbox around the beginning of August. 

If you cannot make summer orientation, please contact your Admissions Counselor.  Feel free to call the Admissions Office at 920.403.3005 to speak to your Admissions Counselor.

What should I bring to summer orientation? 
Weather during this time of year is usually warm (around 80 degrees Fahrenheit) and sunny. Dress is casual during the two-day program, so pack what makes you feel comfortable. We suggest: 
Alarm clock
Comfortable walking shoes
Light and comfortable clothing (shorts, sports shirts, slacks, etc.)
Light sweater or jacket for the evening
An umbrella or rain gear (just in case!)
Personal toiletries (toothbrush, toothpaste, shampoo, etc.)
Fan for your room (There is no air conditioning.)
Robe suitable to wear between residence hall room and communal bath area
Bedding and towels are supplied for both parents and students
Are all of the sessions mandatory? 
Students are encouraged to attend all of the sessions. Placement tests are mandatory. Families are encouraged to go to all of the sessions, but they are not mandatory. 
Will I be able to stay in the room I'll live in during the school year? 
We can show you a room similar to the one you'll be in, though not your particular room. However,
floor plans and specification are available
. 
Is parking readily available on campus during orientation? 
Yes, parking is available in any lot designated "student" or "visitor" parking. (
View a campus map and parking map
.)  
We need to leave early on the second day. Can I sign up ahead of time for an early advisement? 
No, appointments are assigned with individual advisors. Advisors are not assigned to students until just before the sessions. Please plan to spend two whole days at St. Norbert College for Summer Orientation. 
I want to participate in varsity sports at St. Norbert College. How do I get involved?
Contact the Athletic Department Office at 920-403-3030 or
athletics@snc.edu
, or visit the
athletics website
for more information regarding varsity sports at St. Norbert College. Many of the varsity coaches are unavailable during Summer Orientation, but a pre-arranged meeting may be possible.  
Will I be able to apply for an academic year job during summer orientation? 
On-campus jobs are posted on the
student employment website
as positions become available. If you have questions concerning the campus employment program in general, please contact the Financial Aid Office at
financialaid@snc.edu
or 920-403-3071. 
What if I have a question about summer orientation that is not answered on this website or in the  email confirmation I received when I registered to attend orientation?  
Don't hesitate to give us a call at 920-403-4023. Our office is open Monday through Friday, 8 a.m. to 4:30 p.m. If you get our voicemail, just leave your name, number and question and we'll call you back as soon as possible.  
If I have other questions, who should I call? 
Always feel free to call the Summer Orientation headquarters at 920-403-4023. The staff can assist you with all general orientation questions.
If you have more specific questions and would like to speak directly with a particular department, following are the direct lines to on-campus departments:
All of the above offices will also be open during summer orientation.