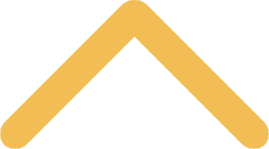 Lodging for Summer Orientation
Lodging is automatically provided for all new students attending summer orientation and they are expected to stay on campus in order to fully participate in the SNC experience. If family members would also like to stay on campus, they may do so for only $15 per person. Reserving your room ahead of time is highly recommended as there is a limit on available space. 
Room Assignments
During orientation check-in, you are assigned lodging in a St. Norbert College residence hall. Students will room with another student while family members have their own room in a different building. Students are very strongly encouraged to stay on campus during the session to get the most out of the program. 
If you are traveling a long distance and need lodging the night before your scheduled orientation session/date, this can be arranged; the extra night fee is $15 per person.  
On-Campus Lodging 
The 
Kress Inn
 is right on campus. A block of rooms has been set aside for summer orientation parents and family members. Call 800-221-5070 or visit the
Kress Inn website
now to book your room.  This is not where family members are accommodated for $15.00.
Off-Campus Lodging 
Following are a few nearby hotels for parents who wish to stay off-campus: 
Baymont Inn, 2840 S. Oneida St., Green Bay, 920-494-7887
Country Inn and Suites, 2945 Allied St., Green Bay, 800-456-4000
Radisson Inn, 2040 Airport Dr., Green Bay, 920-494-7300 or 800-333-3333
Sleep Inn, 1600 Lawrence Dr., De Pere, 800-SLEEP-INN (shuttle to campus)
Super 8, 2868 S. Oneida St., Green Bay, 920-494-2042
Travelodge, 2870 Ramada Way, Green Bay, 920-499-3599
For more hotels in the Green Bay area, check out the 
Greater Green Bay Convention and Visitors Bureau
.