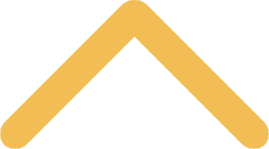 Summer Orientation Registration
Students who have submitted their student enrollment deposit may register for Summer Orientation beginning Feb. 1.
To register for August orientation, please click here. 
How to Register 
Click Student Login (above where it says Home).
Click My SNC Login. Use your 6-letter SNC Network username and password to sign in.

If you still need to set up your SNC Network login and password, you can do that online. 

Click Orientation Sign Up.
Select the date of the orientation session you want to attend. 
Review your personal information then click Save & Continue.
Provide any additional information you believe to be pertinent in the comment box and choose whether or not you'll be joined by a guest(s). Click Save & Continue.
If you're bringing a guest, add the guest information. Then, click Save & Continue. If you indicate that you will not be joined by a guest, you will skip the guest information screen.
Choose your arrival time in the drop-down menu under the heading, Book Your Appointment. This will give you a 15-minute window for check-in, but you can arrive anytime between 9:30 and 10:45 a.m.
Below that drop-down menu, click in a blue box on the calendar to select your arrival time. You will see a pop-up box that asks you to confirm your time. Click Yes, if you're ready to confirm. If you do not see a blue line after choosing your session date, it means you need to choose another time slot. 
After you've confirmed in the pop-up box, click 

Save & Continue

at the bottom of the page. 
Your registration is complete. You will see a confirmation screen and you will also receive an email confirmation. The email confirmation will contain important information about your arrival.  Due to the high traffic with registrations and the internet, the email confirmation may take a little longer than usual.
All
summer orientation fees
 are covered by the student enrollment deposit. For more information go to the
FAQ page
. 
Questions?
If you have questions regarding your password or experience technical difficulties, please contact the Information Technology Services Service Desk at 920-403-4040. Or, you can
view their

 

website
 for information on resetting your password. 
If you have questions about the Summer Orientation program, please contact Leadership, Student Engagement and First-Year Experience at 920-403-4023.