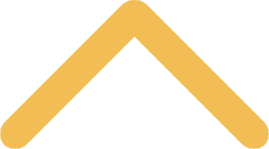 Week of Welcome
As part of your First-Year Experience, we kick off the academic year with an official SNC Week of Welcome (WOW). It's designed to introduce you not only to St. Norbert College and your Orientation leaders, but also to the social and co-curricular aspects of college life. WOW helps you settle into your new environment more comfortably.

On move-in day, Thursday, August 25, 2022, you'll discover your First Year Experience (FYE) group (there are about 15 students per group). Your group will meet with an upper-class student mentor throughout Week of Welcome. Week of Welcome events are important to help you begin your transition to college. 
The full schedule for 2022 still has a few details being finalized but the major pieces you should be aware of are below.   
Day 1
Thursday, Aug. 25
6-7:00 p.m.
Various locations
Residence Hall Meetings
6:30-7:00 p.m.
Location TBD
Commuter Student Meeting
7:15-10 p.m. 
Various locations
FYE Group Meetings
10:00 p.m.
Campus Center Lounge
Comedian Eric O'Shea
Day 2
Friday, Aug. 26

10:00 a.m.-noon



Academic Advisement meetings (group and individual)
(check your email for the location)

1-5:30 p.m.
Various locations
FYE Group Meetings
7:00 - 8:30 p.m.
Various locations  
FYE Group Meetings

9:00 p.m.
Campus Center Lounge

Grocery Bingo


Day 3
Saturday, Aug. 27

9:00 a.m. - 2:00 p.m.
SNC in 3D - in rotations. You'll attend a 75-minute session during this time.
2:00 - 5:00 p.m.
Various locations
FYE Group Meetings
7:00 - 8:30 p.m.
Various locations
FYE Group Meetings
9:00 p.m.
Location TBD
Party.0 - an alcohol-free event open to all students
Day 4
Sunday, Aug. 28

Time 3:00
 
Mass of the Holy Spirit


Time 6:00


Convocation



Time 6:30 p.m.
Campus Center

Picnic and Live Band
Day 1
Thursday, Aug. 25
6-7:00 p.m.
Various locations
Residence Hall Meetings
6:30-7:00 p.m.
Location TBD
Commuter Student Meeting
7:15-10 p.m. 
Various locations
FYE Group Meetings
10:00 p.m.
Campus Center Lounge
Comedian Eric O'Shea
Day 2
Friday, Aug. 26

10:00 a.m.-noon



Academic Advisement meetings (group and individual)
(check your email for the location)

1-5:30 p.m.
Various locations
FYE Group Meetings
7:00 - 8:30 p.m.
Various locations  
FYE Group Meetings

9:00 p.m.
Campus Center Lounge

Grocery Bingo


Day 3
Saturday, Aug. 27

9:00 a.m. - 2:00 p.m.
SNC in 3D - in rotations. You'll attend a 75-minute session during this time.
2:00 - 5:00 p.m.
Various locations
FYE Group Meetings
7:00 - 8:30 p.m.
Various locations
FYE Group Meetings
9:00 p.m.
Location TBD
Party.0 - an alcohol-free event open to all students
Day 4
Sunday, Aug. 28

Time 3:00
 
Mass of the Holy Spirit


Time 6:00


Convocation



Time 6:30 p.m.
Campus Center

Picnic and Live Band