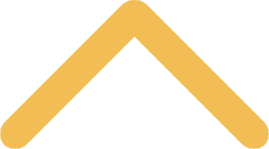 Week of Welcome
As part of your First-Year Experience, we kick off the academic year with an official SNC Week of Welcome (WOW). It's designed to introduce you not only to St. Norbert College and your Orientation leaders, but also to the social and co-curricular aspects of college life. WOW helps you settle into your new environment more comfortably.

On move-in day, you'll discover your Orientation group (there are about 15 students per group). Your group will meet with an upper-class student mentor throughout Week of Welcome. Week of Welcome events are important to help you begin your transition to college. 
The full schedule is a Google doc that can be accessed here. For all events, we will be requiring masks and physical distancing in order to comply with the college's three-phase return to campus plan. 
Day 1
Thursday, Aug. 20, 2020
6-7:15 p.m.
Various locations
Residence Hall Meetings
6:30-7:15 p.m.
Cofrin Hall, Room 11
Commuter Student Meeting
7:30-10 p.m. 
Various locations
FYE Group Meetings
10:30 p.m.
Walter Theatre
Comedian Eric O'Shea
Day 2
Friday, Aug. 21, 2020

9:45 a.m.-noon
Virtual

Academic Advisement meetings (group and individual)
(check your email for the link)

2-5 p.m.
Various locations
FYE Group Meeting
7:00 - 8:00 p.m.
Various locations  
Residence Hall Meetings
8:15 -9:30 p.m.
Various locations
FYE Group Meetings

10:00 p.m.
Virtual from your room

Grocery Bingo
Check Raftr for the event and link
Day 3
Saturday, Aug. 22, 2020

1-4:45 p.m.
Various locations
FYE Group Meetings
7:15-8:30 p.m.
Various locations
FYE Group Meetings
8:45 p.m.
Campus Center Lawn
Outdoor Movie: Jumanji
Check Raftr for a link to stream in your room
Day 1
Thursday, Aug. 20, 2020
6-7:15 p.m.
Various locations
Residence Hall Meetings
6:30-7:15 p.m.
Cofrin Hall, Room 11
Commuter Student Meeting
7:30-10 p.m. 
Various locations
FYE Group Meetings
10:30 p.m.
Walter Theatre
Comedian Eric O'Shea
Day 2
Friday, Aug. 21, 2020

9:45 a.m.-noon
Virtual

Academic Advisement meetings (group and individual)
(check your email for the link)

2-5 p.m.
Various locations
FYE Group Meeting
7:00 - 8:00 p.m.
Various locations  
Residence Hall Meetings
8:15 -9:30 p.m.
Various locations
FYE Group Meetings

10:00 p.m.
Virtual from your room

Grocery Bingo
Check Raftr for the event and link
Day 3
Saturday, Aug. 22, 2020

1-4:45 p.m.
Various locations
FYE Group Meetings
7:15-8:30 p.m.
Various locations
FYE Group Meetings
8:45 p.m.
Campus Center Lawn
Outdoor Movie: Jumanji
Check Raftr for a link to stream in your room