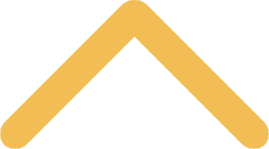 The Gap Experience: Practical. Affordable. Unforgettable.
The Gap Experience will help you discover how your gifts and talents align with the needs of the world – while still staying on track with your college degree plans. You'll develop your personal leadership skills amid a small group of equally adventurous St. Norbert students looking to begin their college career in a unique and challenging way.
Stay on Track
For the Gap Experience, you'll complete three college classes during the fall term and one over J-term. These credits will satisfy curriculum requirements at SNC to keep you on track with your college degree plans. 
Earn credits that count toward any major you choose. If you're not ready to choose a major, the program will help you explore who you are; perhaps it will even allow you to see the needs within our global society that you may be inspired to fulfill.
Financial Aid and Scholarships Apply
Use the funding you've already received from SNC to cover the costs of your Gap Experience. You'll be responsible for your travel costs to and from each location, but all other expenses are included in your St. Norbert tuition, room and board – the same as an on-campus semester at SNC.
Experience the World
Immerse yourself in diverse cultures and ways of life. If it ignites a spark in you, be aware that participation in Gap does not mean giving up a study-abroad opportunity later: Gap can be the start of your global adventures!