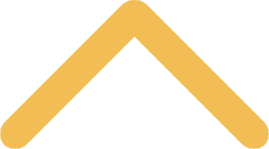 Gap Frequently Asked Questions
Once you're admitted to the Gap Experience, you'll receive more detailed information about the program, but here are some answers to questions you may have already.

If your questions aren't answered here, please contact us.
---

What exactly is a Gap Experience?
If you're not sure what you want to major in, a Gap Experience offers you time to explore who you are. It's designed for highly motivated students looking to transition into college life through a quest of self-discovery, while earning college credit. This program is a great opportunity for students who are undecided as far as a major and those who want to discover their gifts and explore their vocation. This quest will combine leadership, service and international travel in a 13-week semester at off-campus locations, followed by the culmination of the full first academic year at SNC.
Who can participate?
Any student who has applied and been accepted to St. Norbert College for the fall semester can apply to participate in the Gap Experience.
Will I still be considered a St. Norbert student and get full credit?
Yes, you'll be a fully enrolled St. Norbert College student. The experience is also designed to ensure, when combined with a January-term course, that you'll be starting second semester with the same credits as all St. Norbert College second semester students. Participants in this program qualify for our four-year graduation guarantee.
Where will I go and live during the Gap Experience?
If selected as a Gap Experience student, you'll travel with up to 19 other students and St. Norbert College staff and faculty to various sites throughout the domestic U.S. and abroad throughout your first semester. The first portion of the semester will focus on leadership and will be held at an outdoor leadership site. Following the leadership component, students will visit four U.S. locations and work with service organizations to help those in need. The final travel portion will include a six-week international experience. To see where we are headed, visit our Gap Experience Timeline web page.
Housing and meals will be provided at the sites and while traveling. All travel is supervised by St. Norbert College staff.
For the January-term and second semester you will live on the St. Norbert campus.
How does the Gap Experience differ from the traditional college start?
Students will have formal class time, service, leadership and course work. You'll be busy! Of course, we've also built in plenty of time for experiencing some fun and adventure along the way.
How do I get started?
After you're accepted to St. Norbert and apply for the Gap Experience, our admission office will let you know if you've been selected for this unique educational program. If so, you'll participate in orientation on campus the summer before your first semester with all incoming first-year students – but you'll participate in a special session with your Gap co-travelers to learn more about what to pack, how to prepare and to get all of your questions answered. In the fall, rather than starting at St. Norbert, you'll begin your adventure at the Outward Bound leadership site. Detailed travel instructions will be provided upon acceptance into the Gap Experience.
How much does this cost?
The Gap Experience costs the same as regular St. Norbert College tuition, room and board. Students participating in the program are responsible for their travel costs to the starting location, home and back on breaks, and to fly to and from international locations. All other costs are included in your St. Norbert tuition, room and board. You can apply for financial aid by submitting the Free Application for Federal Student Aid (FAFSA). Any scholarships, academic awards or financial aid that you're offered are applicable to the Gap Experience. Your fall tuition will include your J-Term course costs.
Can I participate in fall or spring sports?
Because Gap students will be off campus the entire fall semester, you won't be able to participate in fall sports your first year. However, you can speak with the coaching staff of your sport to discuss joining the team for the following season. If you're interested in a spring sport, you should plan to discuss it with the coach before departing for the Gap Experience.
Can I do this and still participate in the Honors Program?
The Honors Program has required elements all four years. The curriculum for the Gap Experience differs from honors requirements, so you would not be able to participate in both the Gap Experience and the Honors Program. Both programs require a separate application process, so you may want to apply for both, in the event you're not selected for one or the other.
What are the physical requirements for the Gap Experience?
Due to the strenuous nature of the program and travel schedule, students are encouraged to fully consider their participation, physical abilities and the associated risks. Students are welcome to contact Eric Wagner with questions about the types of activities you'll be required to participate in as part of this program.
You'll need to complete the normal health and immunization forms required of all St. Norbert students and carry private insurance or be covered under the policy offered through the college.
Will I need a passport?
Yes, because there's international travel, you'll need to acquire a passport if you don't have one already. It can take a while to obtain a passport, so that should be one of your first objectives once accepted into the program.
How do I learn more about the Gap Experience?
First, we encourage you to visit with your St. Norbert College admission counselor. They'll also invite you to talk with Eric Wagner, who is coordinating the Gap Experience application selection process for the admission office. 

When will I know if I have been selected to participate in the Gap Experience?
You will receive email notification regarding the status of your application to the Gap Experience by late April or early May.