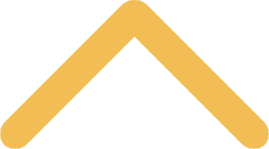 Your Outdoor Leadership Adventure
Step outside your comfort zone and into new challenges when you venture along the Canadian north shore of Lake Superior. You'll rappel down rock faces, canoe remote rivers and lakes, and forge a new connection with nature and yourself.
Outward Bound Adventure
Throughout the Northwoods segment of the Gap Experience, you'll have evening discussions to explore the personal and group challenges you've encountered. Topics will include leadership, independent decision-making, goal-setting, responsibility and teamwork. You'll also have opportunities to learn geology, discuss environmental ethics, and delve into the natural history of the Northwoods and Lake Superior. 
Throughout the duration of your wilderness travel, you will be living simply and practicing the art of "leave no trace" – whatever you need for food and shelter you will carry in and out with you, leaving nothing behind but footprints.
This expedition is an exciting way to learn about yourself; gain technical outdoor skills, acquire practical, contemporary leadership principles, and become a valued team member in a challenging and inspiring setting.
College Credit
LEAD 250 - Leadership Through Outdoor Expedition (4 credits, elective)
Student Testimonials