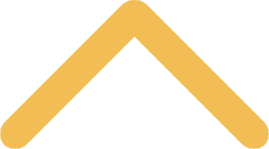 Domestic Travel: Chicago/Albuquerque
This learning adventure will be set against two domestic landscapes – one a bustling urban environment, the other the wide-open spaces of the desert southwest. You'll dive deeper into the American identity, looking at issues of race, class, culture, ethnicity, gender and immigration status.
Chicago
During your time in Chicago, you'll stay at the Br. David Darst Center, a social-justice education center located in the Bridgeport neighborhood on the south side of Chicago. Here, the goal is to generate genuine conversation about marginalized people and places, and to challenge the perceptions and prejudices many of us hold about those who may be different from us.
Through work in homeless shelters and elsewhere, you'll witness and experience how people live in urban poverty, and through thoughtful discussion you will reflect more deeply on peace, justice and appreciation of the dignity of every person.
Albuquerque
In New Mexico's desert landscape, you'll explore immigration issues and the culture of indigenous populations. You'll get your hands dirty doing physical service in gardens and on farms, and you'll continue your conversations about marginalized people, examining issues faced by asylum-seekers and immigrants.
The Norbertine brothers will host us at their residence, Santa Maria de la Vid, where we'll share a living space and eat our meals together.
College Credit
AMER 128 American Myths: Individual & Community (4 credits, meets the Difference & Diversity Core Curriculum requirement)