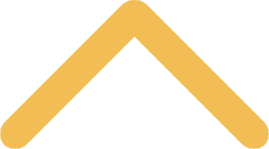 Field Trip: Fonferek's Glen
Day trip, Spring 2013
 
In April 2013, students in Sedimentology and Stratigraphy (GEOL 322) traveled just a few miles east of the St. Norbert campus to Fonferek's Glen, a park with some stunning geology exposures. Fonferek's Glen has a 30 foot high waterfall, a natural stone bridge, and an abandoned quarry that provides a spectacular view through Ordovician and Silurian bedrock. Students spent their time collecting data that they used to complete a project for the class.
Students stopped to admire the 30 foot high waterfall on their way to the outcrop. The waterfall is best admired in spring, when snowmelt increases the flow. From left: Chaz Topacio '14 (hooded sweatshirt), Paul Allen '16 (in cap), Trevor Osorno '14 (in background).
To measure section, students first need to get an overview of the rocks. From left: Allison Shackelton '14, Chaz Topacio '14, and Paul Allen '16.
Fonferek's Glen displays a pretty impressive section of rock. Students here examine handouts and begin thinking about how to tackle this section. Group to right of tree, from left: Kyra Delchambre '16, Genna Vander Velden '15, Andrew Schwoerer '15, and standing, TA Zach Osborne '14.
At the base of the cliff (also the base of the section), Karen Zelzer '13 points out an interesting feature to the other students in her group: Amy Hamby '13 (green) and Shannon Fasola '14 (navy blue). Other students: Billy Nikolai '15 (background) and Bailey Anderson '16 (pink).
Karen Zelzer '13, on left, and Shannon Fasola '14, on right, begin to measure section. Since the rocks in this area are nearly flat, students can measure the thickness of the beds using a simple tape measure.
After the hard work of measuring section, students wandered over to a natural stone bridge to admire its amazingness. Trevor Osorno '14 points out the bridge to Andrew Schwoerer '15 and Allison Shackelton '14.
We also took some time to admire some glacial striations dug into the very top of the section (deep grooves or scratch marks in the photo – boot for scale).
A little wildlife viewing took place as well! Some common garter snakes (Thamnophis sirtalis) were doing a little sunbathing during the field trip, so we stopped to admire them.