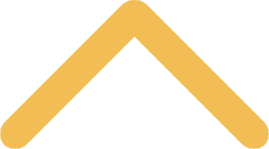 Field Trip: Door County
Weekend trip, Spring 2015
Dr. McKean incorporated a weekend trip to Door County into her Sedimentology & Stratigraphy (GEOL 322) curriculum. This trip gave students an opportunity to see some of the locations included in their final project, as well as apply class concepts such as sand dune formation and migration and determining depositional environments.
We first stopped at Whitefish Dunes State Park, on the eastern side of the Door County peninsula. We were fortunate to have Dr. J. Elmo Rawling (Wisconsin Geological & Natural History Survey) along for the first couple stops of our trip. After reading his research paper and attending a presentation, we went to his research area where he discussed his project on dune formation along the eastern part of the Door County peninsula along Lake Michigan.
Hiking into the park, we climbed the highest sand dune in the state, known as "Old Baldy". It overlooks the park, rising around 90 feet above lake level. The views were beautiful.
At Cave Point County Park.
Who doesn't get excited when finding a fossil? Based on the fossils, we detected the fossiliferous dolostone in Newport State Park to be Silurian in age. Looking carefully at the stone, one can pick out coral fossils such as those pictured above. Favosites, also known as a honeycomb coral (top right), and Syringopora (bottom right), were commonly found along the shore.
A hidden gem of a place, Liberty Grove Town Park is in the backyard of a suburban neighborhood. The beach is entirely composed of zebra mussel shells, but we were more interested in identifying the type of dolostone that made up this outcrop. Students looked for key features, narrowing down the options.
The outlook at Ellison Bluff State Natural Area was a nice break in the trip schedule. Sometimes it's nice to just stop and enjoy the view.
Facing the backside of Old Stone Quarry County Park, students practiced their art skills on sketching the outcrop. Note: a sketch must always have a scale. The easiest way to approximate something this large is by counting the number of times you can stack a person of a known height. We then got back out and collected sweet samples of this Byron Dolostone.
Grant Zwiefelhofer '15 and Quinn Bukouricz '16 look at layers of the Mayville Dolostone in Bayshore County Park. Quinn was excited to break in his new rock hammer when sighting a fossil.
Ending our trip, we circled back around to Wequiock Falls County Park to see the unconformity between our dolostone and shale layers. Sometimes as a geologist, you have to flirt with danger. Or as we like to put it, "Don't worry, we're geologists."