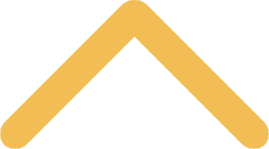 Undergraduate Research in Geology
Doing research at the undergraduate level is incredibly beneficial. Students gain field and lab experience while working closely with a faculty mentor. These opportunities help prepare students for graduate school and careers in geology. Take a look below to see some examples of current and recent geology student research projects!
Current Research Student
Grant Zwiefelhofer '15
Title: Geoarcheology of Obsidian Xenoliths within Basaltic Lavas from Mount Taylor, New Mexico
Faculty advisor: Tim Flood
Description of project: Grant is currently studying basalt samples from the Mount Taylor Volcanic Field, in New Mexico. This field was active about 3.3 to 1.5 million years ago. Once thin sections are made, Grant will study the petrography of the basalt and the included obsidian xenoliths, including point-count analyses. In particular, he is interested in the contact relationship between obsidian xenoliths and the basalt. The nature of the contact has geoarcheological implications in that it may constrain the origin of individual obsidian pieces worked by native peoples.
Outcome of project: Grant will be presenting the results of his work as a poster presentation at the annual on-campus Undergraduate Research Forum in the spring.
Recent Research Students
Shannon Fasola '14
Title: Studying Aftershocks from the Mw=7.6 Sept. 5, 2012, Nicoya Earthquake, Costa Rica
Faculty advisor: Nelson Ham
Description of project: Shannon participated in a Keck Geology Consortium project. She spent four weeks on the Nicoya Peninsula in Costa Rica. During this time, she installed a small array of seismometers and GPS stations (see photo above) for the purpose of locating aftershocks ten months after the Mw 7.6 Nicoya earthquake. Once a week, her team of students traveled to the stations to service them and to collect data. Her project utilized the program SEISAN to locate the smaller aftershocks of the five largest aftershocks of the 2012 Nicoya earthquake. Shannon compared these earthquakes to the main earthquake to determine the location of stress release on the Nicoya Seismic Gap and to see if these earthquakes can predict future potential rupture.
Outcome of project: Shannon presented her work at the Keck Annual Research Symposium at Mount Holyoke College in Massachusetts.
Zach Osborne '14
Title: Magnetic and Geochemical Characterization of In Situ Obsidian, New Mexico
Faculty advisor: Tim Flood
Description of project: Zach spent four weeks doing field work in New Mexico as part of a Keck Geology Consortium research project studying the chemical and magnetic properties of obsidian. His field work involved collecting and geo-referencing obsidian samples (see photo above, Zach is on the far left) at three sites around New Mexico, including Mule Creek, Mount Taylor and Valles Caldera. After his summer field work, Zach did laboratory research on his samples at the Institute for Rock Magnetism at the University of Minnesota, using a vibrating sample magnetometer and an AC susceptibility bridge. He used his results to determine how to distinguish obsidians according to a number of magnetic properties.
Outcome of project: Zach presented his work at the Keck Annual Research Symposium at Mount Holyoke College in Massachusetts.
Allison Shackelton '14
Title: Pteranodon Preservation in the Late Cretaceous Niobrara Chalk of Western Kansas
Faculty advisor: Rebecca McKean
Description of project: For her project, Allison traveled to the University of Kansas Natural History Museum, where she examined more than 80 specimens of Pteranodon (see photo above). She closely examined their preservation (degrees of completeness, abrasion, fracturing, etc.) and used this information to draw conclusions about the depositional environment they were preserved in. Her work was funded by a Kresge summer research grant.
Outcome of project: Allison presented a poster on her work at last fall's national Geological Society of America conference in Denver (see photo below).