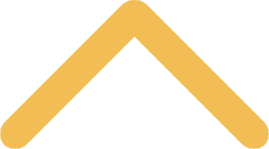 Frequently Asked Questions
Office of Grant Development Questions
|
Planning Questions
|
Application Questions
|
Writing Questions
|
Budget Questions


Office of Grant Development
What is the office of grant development and what do you do?
The office of grant development helps faculty and staff to secure and administer external funding for projects that fulfill the mission of St. Norbert College. We offer assistance across the entire spectrum of sponsored activities, from identifying potential funding sources to submitting proposals.
What other ways can I stay connected to the office of grant development?
Be sure to check out the announcement section of the home page of our website for announcements and updates.
I am a faculty member, and I heard that there are internal grants available. Is this true?
Internal grant awards can often be a first step toward securing external funding. Visit the faculty development website for more information about internal funding opportunities for faculty and students.
Planning
I have an idea for a project, now what?
Visit the grant writing process web page to see how a grant moves from an idea toward an award. See also our creating the proposal page for tips on brainstorming and sponsor analysis.
How do I find sponsors for my project?
Visit the finding sponsors page, or go directly to the lists of private sponsor and public sponsor links. The grant opportunities page also provides information on upcoming grant opportunities that might match your project. The office of grant development can also help try to match your project to a sponsor that shares your interests.
What should I do if my research involves human subjects?
Visit the Institutional Review Board (IRB) website for information about regulations and definitions, the review process, informed consent and more.
Application Form
Who is authorized to sign grant proposals and agreements?
Contact the director of grant development to identify and facilitate institutional sign-off.
Where I can find information to help me fill out the application?
Visit the frequently requested data page for the college address, mission statement, DUNS number, IRS tax-exempt number and more.
What is the DUNS number?
The DUNS number (Data Universal Numbering System) is an identifying number given to businesses. St. Norbert College's DUNS number is 010241867.
What is the EIN?
An Employer Identification Number (EIN) is also known as a Federal Tax Identification Number. St. Norbert College's EIN is 39-1399196.
Writing 
Where can I find proposal-writing tips?
For general writing and editing tips, visit the creating the proposal page. For links to other resources, including how to find sample proposals, visit the online resources page or the Foundation Center.
Where can I find examples of proposals?
Print copies of "Proposal Planning & Writing" and "Models of Proposal Planning & Writing" are available for reference in the Miriam B. and James J. Mulva and faculty development libraries, or you can visit our online resources page. You may wish to also ask your colleagues for examples of proposals they have written.
Where can I find statistics to use in my proposal?
Visit the online resources page for links to the National Center for Education Statistics, the U.S. Census Bureau and more.
Budget
1. 
What is the difference between direct and indirect costs?

Your total project cost is the sum of direct costs and indirect costs.           
Direct costs are explicit project expenditures listed as line items in the budget, such as salary, fringe benefits, equipment, travel and supplies.
Indirect costs represent the expenses of doing business that are not readily identified with a particular grant or project activity but are necessary for the general operation of the college and the conduct of activities it performs (physical plant operation and maintenance, utility costs, equipment, payroll and accounting, library materials and general project administration). Many sponsors allow you to compute these costs as a percentage of your direct costs and add it to your budget request as an indirect cost item.
St. Norbert College's indirect cost rate is 43.9% of direct salaries and wages including all fringe benefits, as established by the Department of Heath and Human Services, effective 6/01/10 to 5/31/14. 
2. 
Where can I find the College's official indirect cost return policy? 
Download St. Norbert College's official
indirect cost return policy
.
3. 
What is our fiscal year?
St. Norbert College's fiscal year is June 1 to May 31.
4. 
What are the fringe benefit rates?
The fringe benefit rates are 30% of salaries and wages during the academic year and 7.65% of salaries and wages during the summer.