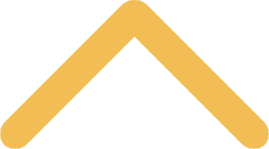 Grants in Progress
SNC faculty and staff are continually seeking external funding for their research and projects. This web page will track all grantseeking activities. If you have any questions about specific grants, please contact Sarah Ryan.
Grants Applied For
May 1, 2015: Anindo Choudhury, Wisconsin Sea Grant, A landscape perspective on Great Lakes rivermouth ecosystems, $12,000
December 9, 2015:Sally Cubitt, National Endowment for the Humanities,Scholarly Editions and Translations, Translation and Publication of the Diaries of Father Maximilian Gaertner, $188,650
January 13, 2016: Katie Dunn, American Heart Association, Scientist Development Grant, funding for research
January 14, 2016: David Bailey, National Science Foundation, Neural Systems cluster, pre-proposal, funding for research 
February 1, 2016: Zach Pratt, American Society for Microbiology, Undergraduate Research Fellowship, funding for undergraduate research, $4,000  
February 1, 2016: Kristin Vogel, Rachel Mueller, Sarah Titus, Institute for Museum and Library Science, Sparks! Ignition Grant for Libraries, funding for institutional repository activities, $24,614
April 5, 2016: Sally Cubitt, National Council on Library and Information Resources, Digitizing Hidden Collections grant, funding to translate diaries of Father Maximilian Gaertner, $170,975
April 15, 2016: Karlyn Crowley, Anna Czarnik-Neimeyer, Wisconsin Humanities Council, Major Grant, funding to support distinguished visiting scholar, $10,000
April 19, 2016: Barb Bloomer, Robert Wood Johnson Foundation, Culture of Health Leaders program, training to become a change leader $60,000
Future Grants
In addition to the above grants which have already been submitted, faculty and staff have many other grant proposals in the pipeline. Below is a list of grants that are currently in progress. This list is subject to change. A grant may not be submitted at all or may be altered or submitted to a different funder. If you're interested in working on one of these proposals, please contact Sarah Ryan.  
May 31, 2016: Kristin Vogel and team, Economic Development Administration, University Center Economic Development Program, funding for entrepreneurship programming 
June 1, 2016: Tim Flood, National Science Foundation, Antarctic Artists and Writers Program, funding for travel to Antarctica to work on book
June 1, 2016: Ty Meidl, TEACH Early Childhood Wisconsin Scholarship Program, Innovative Teaching and Learnings Grants, funding for revisions to early childhood program
July 19, 2016: Fr. Andrew Ciferni, Sally Cubitt: National Endowment for the Humanities, Humanities Collections and Reference Resources, funding for assessment of missionary archives
September 6, 2016:  Scott Kirst, National Science Foundation, Noyce Scholars, scholarships for math and science teachers
October 25, 2016: Zach Pratt, National Institute of Health, Academic Research Enhancement Award (R15), Role of OmpX in the growth of Enterobacteriaceae in the presence of bile salts, funding for research  
Congratulations
Grantseeking is an important form of scholarship. Even when funding is declined, the experience can often strengthen the project or research. External funding allows you to do work that you might not normally be able to do. Please congratulate your colleagues on their grantseeking activity.