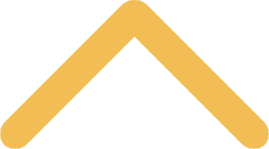 Confidentiality
The
Health Services staff
 provides confidential services practicing within professional ethics and laws that protect your privacy.  
HIPAA Information and Release Form
Notice of Privacy Practices
Health Services records are kept separate from all other academic files to ensure that individual privacy and confidentiality are maintained. No information is released without the knowledge and written consent of the individual except for rare instances. This notice describes how protected health information may be used and disclosed by St. Norbert College Health Services, and how you can access this information. Please review the
notice of privacy practices
carefully. 
Understanding Your Protected Health Information
When you visit Health Services, a record consisting of your protected health information (PHI) is created. Your record is the property of St. Norbert College. The information in it belongs to you. Being aware of what is in your record will help you to make more informed decisions when authorizing disclosure to others. In using and disclosing your PHI, it is our objective to follow the Wisconsin state law and the privacy act of the 
Federal Health Insurance Portability and Accountability Act (HIPAA).
 Your health record serves as: 
A basis for planning your care and treatment. 
A means of communication among the health care professionals who may contribute to your care. 
A legal document describing the care you received. 
A tool with which we can assess and continually work to improve the care given and the outcomes we achieve. 
Health Services will: 
Maintain the privacy of your PHI as required by law and provide you with the opportunity to review our HIPAA policies. 
Use of PHI Without Your Consent
Health Services will use your PHI, without your consent or authorization, in the following circumstances:

Child abuse 
If the health or counseling staff have reasonable cause to suspect that a child has been, or is in danger of abuse, neglect or threatened with abuse or neglect, a report must be made to a relevant county department, child welfare agency, police or sheriff's department. 

Adult and domestic abuse 
If the health or counseling staff have reasonable cause to suspect that an elder person is the victim of abuse, neglect, domestic violence or other crimes, a report may be filed with the relevant county department or state official. 

Serious threat to health or safety 
If the health or counseling staff have reasonable cause to suspect (exercising best judgment and professional care and skill) that you may cause harm to yourself or another person, steps may be taken to notify or assist in notifying a family member, personal representative, college official(s), police and/or anyone else who may help maintain your or another's physical safety. A plan may be developed which requires an assessment for commitment proceedings. 

Judicial or administrative proceedings 
If you are involved in a court proceeding and a request is made for information about your diagnosis, treatment and/or mental health records, such information is privileged under state law and will not be released without written authorization from you or your personal or legally-appointed representative. The privilege does not apply when a third party is evaluating you or where the evaluation is court-ordered. A court order may also require – without your consent – the release of health and counseling records. 

As required by law for national security and law enforcement 
We may disclose your health information under certain circumstances to military authorities. Health Services may disclose to authorized federal officials, health information required for lawful intelligence, counterintelligence and other national security activities. Health Services may also disclose health information for law enforcement purposes as required by law or in response to a valid subpoena. 

Law/health oversight 
As required by law, we may disclose your health information for investigative purposes. 

As required by law for purposes of public health 
Health Services may disclose your health information to public health or legal authorities charged with preventing or controlling disease, injury, or disability. 

Consultation/office management
Health care providers may consult with other practitioners to help manage and coordinate your treatment. Administrative staff (e.g. office manager/receptionist) may also have limited access to your PHI. 

For more information about HIPAA or to speak about a concern, please contact: 
Chrystal Woller, Director of Health Services (Deputy Privacy Officer) at 920-403-3266, email at chrystal.woller@snc.edu or Marc D. Belanger, Vice President of Information Technology and Chief Information Officer (Primary Privacy Officer) at 920-403-3866, email at marc.d.belanger@snc.edu.