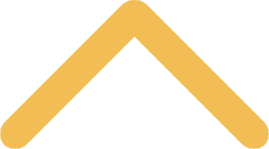 Flu Vaccines
Influenza vaccines are important to maintaining your health. These vaccines provide great protection against the influenza viruses circulating during the active flu season. For this reason, vaccines must be given every year to ensure high antibody levels.
2021-2022 Influenza Vaccination 
This year Health Services will be providing the Quadravalent vaccine. Vaccinations will be available for SNC students, employees, and spouses of employees covered under the SNC insurance plan. Mass vaccination clinics are scheduled for:
Monday, Sept. 27, from 5-6 p.m., in the Michels Ballroom.
Friday, Oct. 1, from noon-1 p.m., in the MFFSC Arena/Gym
Tuesday, Oct. 5, from 5-6 p.m., in the Michels Ballroom
Register to receive your flu shot via this SignUpGenius link.
Prior to your appointment, download, print and complete the two-sided Consent Form and bring it with you to your scheduled appointment. Both the Consent Form and the Vaccine Information Sheet can be found via the SignUpGenius link.
On the day of your appointment, if you are experiencing any of the following symptoms, call Health Services at 920-403-3266 to cancel your appointment and reschedule, if desired:
Fever (temperature greater than or equal to 100.4 degrees F) or chills
Cough
Shortness of breath or difficulty breathing
Fatigue
Muscle or body aches 
Headache
Loss of taste or smell
Sore throat
Congestion or runny nose
Nausea or vomiting
Diarrhea
Had known close contact with someone who is lab-confirmed for COVID-19
Tested positive for COVID-19
Cost
The cost for vaccination is $35. This charge will be posted to your Bursar account. If your insurance information is uploaded to our Medicat Patient Portal, we will courtesy bill your provider. It is the patient's responsibility to know if this fee is covered under their plan. 
Please note SNC is not an in-network provider and Health Services does not bill Medicare.
Students, faculty, and staff should maintain current insurance information with our office via our Medicat Patient Portal. Below are directions for how to add, update, or confirm your insurance information:
Have your insurance card Policy, ID or Member number ready for entering into your electronic health record. 
Log into the Medicat Patient Portal using your SNC login information.
Click on the "Insurance" icon at the top of the Welcome page.

On the next page click the "Add New" button and search through the listed insurance companies by clicking on the dropdown arrow.  If your insurance company is not listed in the dropdown menu, please email Health@snc.edu for assistance.
Additional Information
For more information about influenza and for tips on how to prevent it, visit the Center for Disease Control's Seasonal Influenza Questions and Answers webpage.