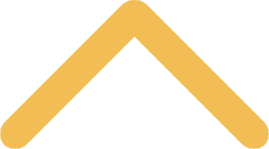 SNC Step It Up
The entire SNC community is invited and encouraged to join our collaborative walking program! 
Our walk begins:  Monday, Feb. 19th
Our blog will have us virtually joining an artisan festival of yarn that highlights creativity from various locations around the world each week!
Register online:  Registration page  
Teams:  2 to 5 walkers, one person designated as the team captain
Team name:  Yes! you need a team name
Keep track of your steps: Use a pedometer, cellphone app or any other device that will record your daily steps
Conversion chart:  Use this to convert your daily activites into steps (directions can be found on the chart)
Record your steps:  Directions will be emailed to registered participants
How far have we walked?  This page shows all the teams and everyone's progress
Fees? No fees, it's totally free!
Celebration Time on Thursday, March 29th - Our team walk concludes on March 23rd - 5 weeks of accomplishing our goal for a healthier lifestyle!
Our Goal
Our goal is to have everyone achieve either:
10,000 steps a day
or
30 to 60 minutes of exercise daily, converted into a step count 
And if your daily step count goes beyond this, that will be fantastic!
The Eight Dimensions of Wellness
Being aware of The Eight Dimensions of Wellness and trying to balance these dimensions every day is a way to improve our mental and physical health.  Daily physical health includes eating healthy foods, getting adequate hours of sleep and physical activity. View this video for more information. 
Steps Around Campus
These step counts are approximate and depending on the person's stride length.
College Ave lot P12 to Main Hall: 556 steps
Mulva Family Fitness and Sports Center to Cofrin: 543 steps
Gries Hall to Boyle: 535 steps
Campus center to Mulva Library: 416 steps
Bergstrom to Burke: 502 steps
Sensenbrenner to Mad/Lor: 487 steps
3M to Michels Commons:  430 steps
Stay Connected!  
Find up-to-date information and highlights by following this exciting event on our Take the Challenge blog, and make sure to follow Health and Wellness on Pinterest, Facebook, and Twitter!
"Live in the sunshine, swim the sea, drink the wild air of your imagination."  Ralph Waldo Emerson