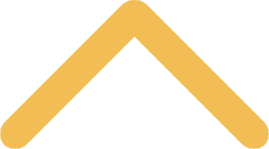 History News at St. Norbert College
Cassie Mickelson, '14, has been accepted to the Cooperstown Graduate Program, arguably the best in the country for museum studies. Congratulations!

Jennifer Behler and 

Logan Jadin

,

 t

wo history majors who graduated in May 2015, have accepted teaching positions starting in the fall term 2015. 

Jennifer will be teaching 6th-8th grade European history at Eastbrook Academy (Milwaukee); 

Logan will be teaching 7th and 8th grade Spanish at Shattuck Middle School (Neenah).

Joe Shanahan '14, after graduating from brewing school in Knoxville, Tenn., has returned to Green Bay and accepted a job at Hinterland Brewery. 
Jennifer Barrette '14 plans to teach ESL in Asia. After becoming certified to teach through Language Corps' flagship program in Phnom Penh, Cambodia, she will travel to a yearlong teaching assignment in Vietnam next fall (Nov. 2014)
Jake Dault '13 started graduate study at De Paul University in Chicago this fall (2013); he is working on an M.A. in European history.
Allyson Yankle (Political Science/Int'l Studies/History major, 2010) is working on a Ph.D. in comparative politics at the University of Connecticut. She recently completed her doctoral exams and has begun research for her dissertation.
Kory Baker, a history major and Spanish minor who graduated in May 2013, has received a full-time teaching position at Bay Port High School. He will teach Spanish this year and hopes to teach history in the future.
Michael Dowden, who graduated as a history major in 2009, will return to his home town and be the new boys' basketball coach at Big Foot High School in Walworth, Wis., beginning in September 2013.
Patrick LaPacz '08 has entered the Norbertine novitiate at St. Norbert Abbey and will spend the next year at the Norbertine Holy Spirit House of Studies in Chicago.
Nikki Eggers '05 is completing the Ph.D. program in African history (#2 ranked program in the country) at the University of Wisconsin - Madison and has accepted a tenure-track position at Loyola University in New Orleans.
Sen Rich Zipperer (R-Pewaukee, Wis.), a history major who graduated in 1996, has joined the administration of Governor Scott Walker as the governor's deputy chief of staff and senior counsel.
Kathryn Heitman, a history major who graduated in 2007, has been promoted to contract administrator at Oshkosh Defense and will serve on the proposal-management team focusing on international and Army contract proposals.
Faculty news 2011: Congratulations to Bob Kramer, Ph.D., winner of the Donald King Award for Distinguished Scholarship, and to Vicky Tashjian, Ph.D., promoted to full professor!
Announcing winners of student awards for 2011: David Thompson and Paul Schweigl received the Basil Reuss Prize; Katie Burant received the Kroschel Award. Congratulations!
Jake Reis '98 has been selected as one of Wisconsin's "Up and Coming Lawyers" by the Wisconsin Law Journal.
Joe Fleishman proclaimed perpetual vows in the Jesuit order at the University of Detroit Jesuit High School; he continues to pursue studies in theology and philosophy at Loyola Chicago.
Paul Andrews completed a master's in history at the Sorbonne in Paris and has been studying classical Chinese in Taipei. He is now applying to grad school to study modern Sino-Western trade and diplomatic relations.
Congratulations to the 2010 history award winners: Ben Rogaczewski (Kroschel Award), Sasha Bong (Basil Reuss Prize), and Josh Jones (Basil Reuss Prize)!
Peter Thoma Dec. '07 has graduated from Loyola University Chicago with a master's degree in History (Dec. '09).
Phil Bandoch '06 has been teaching (geography, world history, civics, psychology, and United States history) and coaching (freshman boy's basketball, varsity football, and varsity boy's and girl's track and field) at Newman Catholic High School in Wausau, Wis. for three and a half years. He has also served as student-council and senior-class advisor. Even more, Phil has attained his master's in education - applied leadership for teaching and learning, from UW-Green Bay.
Dr. Michael Lovano received the Leonard Ledvina Award for Excellence in Teaching at the faculty award ceremony in spring 2009.
David Christoff '09 was accepted to Marquette University and will begin a master's in leadership studies there this fall.
Laura Felmer '05 has graduated from the law school at UW-Madison.
Andrew McIlree '06 has accepted a position at Macalester College in St. Paul, working in the major gifts and leadership giving programs. 
Melissa Collum '96 has received a Fulbright-Hays Fellowship for Rwanda, Summer 2009. The title of her project is "Developing Learning Expeditions on Youth and Development in Rwanda."
In 2008 Marti Lamar, Ph.D., was honored with the Leonard Ledvina Award for Excellence in Teaching.
Christopher Clausen '96, having worked for Fair Isaac in Minneapolis, is now vice president of financial services at I.C. System in St. Paul.
Ryan Wleklinski '05 has graduated from Villanova with a master's in U.S. history. 
History major Brian Day '94 will be attending UW-Madison's journalism graduate program in fall 2007.  He will also pursue coursework in environmental science and resource management. 
History major Amelia Froelich '08 won first prize in the Women and Gender Studies 2006-2007 annual essay contest for her analysis of the role of women in the Mexican Revolution.
History major Jamie Fase-Laska '06 has been accepted to the history graduate program at The Citadel, the military college of South Carolina. Jamie has begun a course of study in Arabic at the College of Charleston, and will be taking regular graduate and independent study courses in Middle East Studies at the Citadel starting this summer. Her future dream is to study in Cairo, Egypt.
History major Michael Kamaal '98 works for the Minneapolis Star-Tribune. During Black History Month, he writes a weekly reflection piece for their internal web site. His latest contribution addressed the African-American struggle for education from a historical perspective. 
Robert Kramer, Ph.D., specialist in Middle East history, traveled to the University of Oslo, Norway in April 2006 to give a lecture entitled "Women and War in an Islamic Movement: Between Ideology and Practice in the Sudan." While in Norway, he also attended the Seventh International Sudan Studies Conference at the University of Bergen and delivered a conference paper entitled "Jewish-Muslims or Muslim-Jews? Negotiated Identity in Sudanese History."
Wayne Patterson, Ph.D., specialist in Asian history, was awarded the position of Fulbright Distinguished Lecturer at Yonsei University in Seoul, Korea. He spent the spring and summer 2006 in Korea, immediately after his participation in the Philippine studies teacher exchange program in fall 2005.
Marce Mueller '01 is teaching U.S. history and ESL in Houston, Texas.
Ryan Howdle '02 has been attending Augustana University in Alberta, Canada and serving as an assistant coach for their hockey team. He graduates this May with a degree in biology and expects to matriculate at the Western College of Veterinary Medicine at the University of Saskatchewan this fall.
History major Rob Skog '05 has been accepted to Marquette University (his first choice!) to pursue graduate work in journalism.
History major Brian Borley '05 has been teaching at Port Washington High School since June 2005. His duties include freshman and sophomore U.S. and World History courses; he also serves as the Freshman class advisor. Brian says he's "having a blast" with his students and colleagues.
History major and graduating senior Nikki Eggers received the Basil Reuss Prize for Excellence in History at the Academic Awards Dinner (April 19, 2005). Nikki has also been accepted to UW-Madison's Ph.D. program in African history for fall 2005, and has been nominated for a Federal Department of Education Title VI fellowship in foreign language area studies.
History major Andy Kauth '00 completed his M.A. in History, with an emphasis on Early Rome, the Roman Republic and the historian Livy, at McGill University, Montreal, in January 2004. He is currently working toward his M.S. in Exceptional Education at UW-Milwaukee.
History major Sean Niewoehner '03 is pursuing his M.A. in Anthropology, with an emphasis on ancient Europe, at Northern Illinois University. Next step, a doctoral program!
History Major Frank Hoffman '05 will be going down to New Orleans soon to volunteer with the Hurricane Katrina relief efforts.
History major Kate Warner '04 is working for the Betty Brinn Children's Museum in Milwaukee. She is also pursuing her minor in Art History at UW-Milwaukee and soon will start graduate work in Museum Studies.
On March 15, 2005, the History discipline hosted the installation ceremony for our new SNC chapter of Phi Alpha Theta, the National History Honor Society.