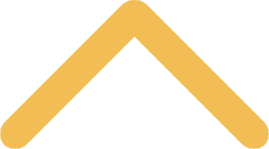 Student Resources, Opportunities, and Events
The Honors Program is not all about coursework. As an Honors student, you'll also enjoy cultural, professional and social opportunities. Listed below are the events typically held by the Honors Program with 2021 - 2022 dates noted. Detailed event information can be found on the Honors Event Calendar. 

Welcome Back Celebration
At the beginning of the fall semester, the Honors Program hosts a celebratory event to welcome the incoming class and the returning students to campus. The date of this year's celebration is Wednesday, September 1st @ 4:30 - 6:30 p.m. 

Honors Trivia Challenge
Think fast: What animal species was featured in the first ever Instagram post or in what year was the first tweet? Gather your team and join us in October for this annual competition.

All Honors Meeting
All Honors meetings are held once a semester prior to the advisement and registration time period. In addition to covering Honors course options, updates, and registration reminders, the All Honors Meetings provide an opportunity to connect the Honors community. 
Life Raft! (March 2022)
Our most popular event! Honors Student Advisory Board representatives recruit faculty members to participate in this entertaining event. Each faculty member, the Life Raft "hopeful" competes for their area of study to be selected as the most vital in rebuilding society following an apocalyptic event. What is a society with art? Without geology? Without chemistry or philosophy? Students listen to their cases and vote for the discipline representative most crucial in rebuilding society anew. 
The Bruess Barbeque (April 2022)
Another annual tradition! First-year students are invited to a special evening at the Bruess residence to celebrate the successful completion of the their first year at SNC. 
Senior Wine Reflection (April 2022)
All graduates of the Honors Program gather together for an evening of reflection and celebration with Honors faculty, staff, and peers.