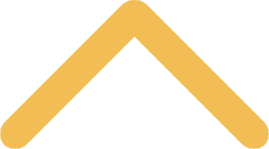 Activities and Events
Welcome Back Picnic
At the beginning of the fall semester, the Honors Program hosts a picnic to welcome the incoming class of honors students and gather together all honors students to kick off the year. 
Life Raft!
Our most popular event! Honors council members (and honors students) recruit faculty members to participate in this entertaining event. Each faculty member competes for their area of study to be selected as the most vital in rebuilding society following an apocolypic event. If selected, they secure a seat on the life raft and can proudly display the life raft "paddle" in their office until the next competition.  
All-Honors Meetings
All-honors meetings are held once a semester prior to registration for classes. At these meetings, students are informed about honors course offerings for the upcoming semester, registration updates, tips or reminders, program updates, and information on upcoming honors events. 
Annual Global Seminars
Because of our commitment to helping students achieve a global perspective at a reduced and manageable cost, the Honors Program organizes annual, for-credit, international J-term courses led by honors faculty and staff members. Interested in learning about the peaceful coexistence of Muslims, Christians and Jews in Spain?  What about examining the Norbertine heritage in Germany, Austria, and the Czech Republic? Food Ethics in the Phillipines? These are some of the amazing topics and locations offered to members of the Honors Program in the past. In 2019, students will travel to Ireland to study James Joyces' famous novel, Ulysses, and the philosophy that inspired it.
Cook Out With President Bruess
During the month of April, President Bruess invites first-year honors students to his home to celebrate the successful completion of their first year at SNC.

Senior Honors Banquet
All graduating seniors from the Honors Program and their guests are invited to a banquet to celebrate their accomplishments.