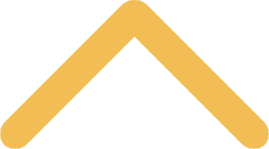 Honors Housing
First year honors students are housed in 
Bergstrom Hall
. Bergstrom is a coeducational hall, located on the north side of campus overlooking the Fox River, that houses a total of 80 students. A newly renovated kitchen and laundry room are located on the first floor, as well as a refurbished second floor lounge that serves as our center for discussions, socials and group study sessions. The lounge features comfortable seating, a flat screen TV and a Blu-ray/DVD player.
The staff consists of three resident assistants, an area coordinator and a community coordinator. These staff members focus their programming efforts specifically for the honors community and often collaborate with faculty (honors and otherwise) to provide engaging and relevant in-hall programs. 
Studies consistently show that engagement in co-curricular life and the formation of networks of supportive friends are important factors in success in higher education. Most students' relationships are created from the people in close proximity. With this in mind, the honors residential community encourages students to be a part of a community of scholars in the residence hall as well as the classrooms. This sense of community is achieved through the integration of residential and academic life. Since all of the residents of this hall are honors students, study groups and a network of information about honors and other classes are quickly formed at the beginning of each semester. 
Living in the honors residential community means you will learn with – and learn from – students from every discipline and background. Out-of-class interaction with faculty is encouraged. Your excitement about what you are learning; the shared outings, cultural and recreational events with floormates; and the new friends you make create a comfortable and stimulating living environment. 
Goals of the honors residential learning community are:
To develop a strong sense of academic community among the students participating in the honors housing program;
To provide additional out-of-class opportunities for the students to interact with faculty members who teach honors courses; and
To provide a community living experience that is supportive of students

'

academic success and interests.