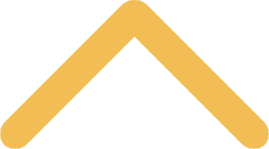 How the Program Works
The Honors Program is designed to challenge students academically and also to engage them in a community of student-scholars. In order to help build this community, incoming honors students live together in Bergstrom Hall. 
Academic Requirements
For detailed information on program requirements and scheduling, including a four-year paradigm, review the academic requirements.
Priority Registration 
Honors students receive priority registration, meaning they are able to register before other members of their class. Students' registration times reflect this privilege. Honors students in the same class may receive different registration times because of the different numbers of credits they have earned (AP, transfer, etc).
Study Abroad
Honors students are encouraged to study abroad or participate in an international experience such as a global seminar. A semester abroad or a global seminar may count as one of the six honors courses that students are required to take.
Co-Curricular Activities and Events
Honors students have the opportunity to attend multiple honors events while at St. Norbert College. Events include an annual welcome picnic, Life Raft!, Honors Student Council social events, Honors-only lectures, and more.
Honors Program Recognition
Those who complete this special course of study receive the designation "Graduate of the Honors Program" on their diploma and transcript. Each honors student is required to maintain a cumulative 3.5 GPA or better to receive this citation.