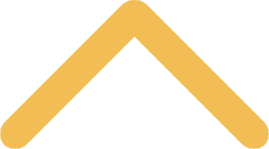 Honors Global Seminars
The Honors Program sponsors annual faculty-led, short-term, study abroad experiences called Global Seminars. These two-three week trips have an academic focus, are credit bearing, fulfilling a Core Curriculum requirement, and always count as one of students' six required honors courses.

Student Heritage Tour
Students explored the history and heritage of the Norbertine order; visiting abbeys in Germany, Austria, and the Czech Republic. Twenty-one students visited six Norbertine Abbeys in Germany, Austria and the Czech Republic.

Trip highlights included visits with the Norbertine communities of Roggenburg, Geras, Schlagl, Doksany and Strahov; mass at the tomb of St. Norbert; a two-night stay in Munich; a visit to the Dachau concentration camp; a day trip to the city of Ulm.

Tragedy and Philosophy in Greece
This course explored the relationship between tragedy and philosophy in ancient Greece—by traveling to the place itself! Students traveled to Athens, Thebes, Delphi, Olympia, Sparta, Mycenae, Corinth, and Epidaurus. This course studied how the ancient world is transmitted to us through the ages, and how an ancient tragedy can help us understand real historical events ranging from 400 BC to the present day.

Spain: The Story of the Three Cultures
Students study the historical clues of the peaceful coexistence of the Muslims, Jews, and Christians in Early Modern Spain, while traveling to various locations in the Iberian Pennisula. Cities most commonly included in this experience are Madrid, Toledo, Granada, Seville, and Málaga. 

This popular trip has been offered for the past three years during the J-term. In January 2018, eighteen students, the director and honors staff member, will travel to Spain for the fourth time. This course satisfies an advanced, upper level core curriculum (WT) and honors course requirement. 
Food Ethics in the Phillipines (January 2018)
Food Ethics in the Philippines, will explore the question--how can we eat ethically? The inseparability of food consumption from complex modes of production makes this a difficult question to answer. The course will examine three philosophical conflicts in food ethics: the Industrial vs. the Agrarian, the Modern vs. the Traditional, and the Cosmopolitan vs. the Local. Students will visit markets, farms, restaurants, and agricultural research centers to see how these conflicts can be navigated in a diverse and dynamic society.