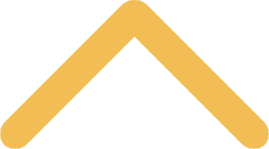 Academic Requirements
Students who complete the requirements of the St. Norbert College Honors Program receive the distinction of "Graduate of the Honors Program" on their transcripts and on their permanent records upon graduation. To graduate from the Honors Program, students must complete the following requirements detailed in the scheduling paradigm:

Basic Requirements
Honors 101 (HONR 101)
Six honors classes (including HONR 101) or five honors classes + study abroad/Washington semester/student-teaching abroad/global seminar
Honors students may substitute an Honors tutorial, study abroad, student teaching abroad, a global seminar, or the Washington Semester for up to two semesters of Honors coursework. 
Honors students must have a GPA of 3.5 at the end of their senior year in order to become graduates of the Honors Program.
View the 2017/2018 scheduling paradigm for an in-depth look at how to schedule in your Honors Program requirements during your academic career at St. Norbert College.
Tutorials: What are They?
Honors tutorials are an alternative choice to a traditional four-credit honors course. Tutorials are designed to promote and facilitate intellectual discussion, collaboration, and unique opportunities between faculty members and students. Learn more about these unique options here.