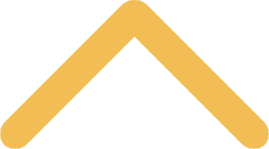 Honors Tutorials
Tutorials are pass/fail two credit "mini-courses" which offer students of junior and senior standing the opportunity to explore a variety of topics in 9-week, flexible formats. These outside of the classroom educational experiences offer faculty members an opportunity to explore a topic of interest - based on either a particular avocation or academic area of expertise and give students the opportunity to explore topics outside their major of study.
Sessions can take the shape of a traditional instructor/student small group format or they can take the form of collaborative efforts with other St. Norbert College departments, programs, or community partners. In all sessions, class sizes are small, typically ranging from 5 to 10 students which allows for maximum discussion and participation.
If a student successfully completes a semester of tutorials, he or she earns half course credit (2 credits) and fulfills an honors course requirement (i.e. a semester of tutorials replaces one of the six honors courses required for graduation from the Honors Program).

Since a semester abroad/Washington Semester/Student teaching abroad/Global Seminars also substitute for one Honors course, a student is allowed to sign up for only one semester of tutorials if they have completed any of these experiences (total of two semesters of substitutions/4 courses at the College).