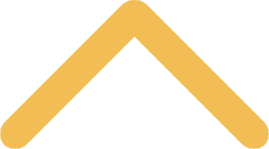 Summer Housing
There is a limited amount of summer student housing available from Monday, June 1, 2020 to Thursday, Aug. 6, 2020.  Early arrival housing is available from Friday, Aug. 7, 2020 to Thursday, Aug. 27,2020. Students interested in both summer and early arrival housing will only need to complete one application.
2020 Summer Housing Costs and Options 
Costs for the following areas: $18 per per day or a maximum of $900 ($1000 for college houses which includes utility costs)

College Houses:  Only 2020-21 academic year residents
Gries Hall: Temporary for now due to a summer conference in mid July through August
Burke, VMC, MMM and St. Joseph Hall: As available and within COVID-19 health department guidelines.
Cost for Premontre and Xanten Halls


$900 beginning June 1 for the summer months
Assignments
Assignments will depend on the limited availability of housing spaces and the reason requesting housing. Because of COVID-19, we are limiting the number of students on campus until health guidelines are adjusted. If the reason you are requesting to live on campus is because of a job or internship, we ask that your employer email housing@snc.edu and state the dates of your employment and that you are working for their organization. Priority will be given to these students at this time. 
Based on current De Pere Health Guidelines and Directions, the College is only permitted to house one student per housing unit. This means that only one student is allowed to live in a College House, Gries suite, or Premontre/Xanten apartment.
Summer assignments may be temporary and students may be asked to move to a different location as health guidelines are updated and summer schedule changes.

Summer Housing Check-in
If you have been approved for summer housing, please pick up your keys from Campus Safety in the Pennings Activity Center Room 120. Also, make sure you have read and follow the COVID-19 expectations that have been sent to your SNC email address.