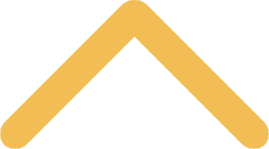 Summer Housing
There is a limited amount of summer student housing available from Saturday, May 15, 2021 to Thursday, Aug. 5, 2021.  Early arrival housing is available from Friday, Aug. 6, 2021 to Thursday, Aug. 26, 2021. Students interested in both summer and early arrival housing will only need to complete one application.  Please fill out the application 7 days prior to the date you would like to arrive on campus.
Summer housing applications will be available on Monday, March 8, 2021.
2021 Summer Housing Costs and Options 
Costs for the following areas: $20 per day or a maximum of $900 ($1000 for college houses which includes utility costs)

College Houses:  Only 2021-22 academic year residents
Burke Hall: All SNC students  ( Burke kitchens will be open for the summer)
Premontre and Xanten: Only 2021-2022 academic year residents
Cost for Premontre and Xanten Halls


$900 beginning June 1 for the summer months for only students assigned for the 2021-2022 academic year.
Summer Housing Assignments
Students will receive information about their summer housing placement during finals week, if not before. 
COVID-19 Expectations for Summer Residents 
We rrecommend you receive the COVID 19 vaccination when it becomes available.  The vaccine may prevent illness this summer, but also will exempt you from quarantine if you are listed as some else's close contact. We remind you that:

The college is not requiring the COVID vaccine at this time

SNC is not your only location at which to be vaccinated when eligible. We support and encourage seeking vaccination at other locations even if you hope to be vaccinated at St. Norbert

Monitor daily for fever, cough, sore throat, shortness of breath.  See a current list of all potential symptoms. 

Bring a reliable thermometer for self monitoring.

If any symptom presents itself, contact Health Services at 403-3266 or health@snc.edu and isolate yourself in your housing assignment until given further instructions.  

If SNC Health is not immediately available, or if you prefer a local off campus provider, there are many local health system options for you to seek out medical guidance on your own.  It is critical that if you seek care off campus you give your campus address so that any test drawn will be reported to our local health department immediately.

For local COVID testing sites click here

Return home and seek care if symptoms are identified.  Please let the housing office know at housing@snc.edu.

We will not have the Kress Inn for quarantine or isolation so you will be expected to go home. 

Wash all touched surfaces frequently.

Use proper hygiene

wash your hands frequently with soap and water or use hand sanitizer

avoiding touching your face

sneeze/cough into a tissue or inside your elbow
Assignments
Assignments will depend on the limited availability of housing spaces and on college covid guidelines for summer, 2021.
Summer assignments may be temporary and students may be asked to move to a different location as health guidelines are updated.  
Summer Housing Check-in Process

To be announced