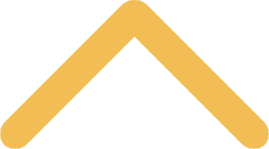 Renting Lofts
Residential Education and Housing has teamed up with College Products to bring students and their families a simple solution to getting as much space out of their room as possible! Lofts are available as single bed lofts in Bergstrom or modified lofts can be modified into the "L-shaped" design in Madelaine-Lorraine.

Keep in mind not all students need lofts, but be sure to discuss with your roommate any plans for lofting prior to moving in. Bergstrom beds can be bunked by stacking two beds without additional materials. Madelaine-Lorraine beds can sit on the groud if lofting is not wanted.

No tools are required to assemble a loft. If you and your roommate plan on doing an L-shaped design, please note that you both need to order a regular loft, and then one roommate also adds on the L loft bracket to their order. 
For more information, visit the St. Norbert College portion of the College Products website.
More information will be distributed in housing assignment letters and at orientation. If you have questions during the academic year, please email loftcoordinator@snc.edu

Frequently Asked Questions

How much does a loft cost?
A standard loft costs $150 and an L-loft will cost the $150 plus an additional $20.00 for the L-bracket. If ordered before August 1 you will receive a $25 discount. Pricing does not include tax and processing fees.

If my roommate and I want to do the L-loft, do we both need to rent a loft?
Yes, you both need to purchase standard lofts and then one resident will add on the L-bracket. In other words, one roommate will pay $150 for a standard loft and another will pay $170.00 for the standard loft, plus the L-bracket (not including tax and processing fees).

I will be living in MMM or Sensenbrenner, do I need to rent a loft?
No, MMM and Sensenbrenner Halls come pre-lofted.

I want to cancel my order. What do I need to do?
Contact College Products to let them know you wish to cancel your order. After you have canceled your order, contact your RA or loftcoordinator@snc.edu to return your loft to the correct storage room.

If you wish to cancel your order during the school year, contact the loft coordinator for information about a cancellation form and proper return procedures. Please check out these loft return policies for specifics regarding your situation.

I am switching rooms. What do I do with my loft?
If you are switching rooms and plan on switching lofts with someone else, please contact College Products and let them know about the switch. Any loft improperly returned at the end of the year will result in a $100 fine. Please make sure to contact the company if you switch lofts with someone so that you don't get charged.

Loft/Bunk Policy
The Department of Residential Education and Housing is committed to creating a safe environment for students living in college-owned housing. Personal loft and bunk structures, including homemade and those purchased from a retailer, present safety concerns due to the variety of materials and construction procedures. Therefore, only loft and bunk structures that are provided by the college or rented through College Products will be permitted in college-owned housing.

Specific components of the loft/bunk policy are as follows:
A statement indicating that the college is not responsible for any injury to persons or property resulting from structural failure and use of the loft/bunk must be completed and signed by the residents. Forms are available during check-in from the hall director.
The loft may not be secured to the walls, floor, ceiling or any college-owned furniture (this includes the bed).
Decks are not permitted. Students may not have a structure in which they are sleeping under a surface upon which furniture is placed.
Beds may not be stacked on desks, dressers or any other furniture.
All college furniture must remain in the room to which it is assigned. Storage is not provided for any part of the bed or for room furnishings.
Each bed frame provided by St. Norbert College is made to fit into the College Products structures.
Lofts may not be stored in hallways, stairwells or other public areas.
All lofts must be disassembled and returned by the Thursday of finals week during spring semester. There will be no exceptions to this policy.
There is a $100 fine and/or disciplinary action for any violation of these guidelines. This includes failure to properly remove or dismantle a loft structure upon withdrawal from college housing. Failure to make necessary modifications within the allotted time period as recommended by an Residential Education & Housing staff member who inspects the loft results in immediate removal of the loft by the loft owner.
*The college takes no responsibility for the student's safety while the lofts are in the room; however, the right to inspect all student loft/bunks is reserved.
Aside from lofts, College Products offers a variety of products to bring functionality and personality to your room.
MicroChill Fridge/Freezer/Microwave Combo (Rental or Purchase): Why haul a fridge from home when you can rent or purchase one to be delivered to campus, ready and waiting for you? MicroChill units are Energy Star Rated and low noise to ensure you get a good nights sleep.
MicroChill Fridge (Purchase Only): This item is the same as the combo unit, minus the microwave. Fridge-only units are available for purchase only.
Futons (Purchase Only): There are a variety of futons available, including College Product's favorite, the Big Hoss, with more mattress and durability than a traditional futon.
Safes (Purchase Only): Add security to your valuables with a QuickKey safe.
All products ordered at www.collegeproducts.com/sncdp are delivered to campus and waiting for you on move-in day.